Welcome to VerticalResponse

Creating your first email campaign is easy, and there are many resources available to help you get started.

Here you will find everything you need to understand the basics from
Uploading a contact list
Making your first email
Scheduling and sending your email
Viewing your reports and tracking analytics
Setting up email automation
As well as creating sign up forms or landing pages to help gather new subscribers

To more advanced features and email marketing tips and tricks.

Let's start with an overview of the VerticalResponse guides, tutorials, and other help options:

1. Help Center

The VerticalResponse Help Center is a resource for you to find answers to questions you may have when using your account. We have tutorials, guides and videos to make creating your email or social post a cinch. To access the support center within the application, click the help icon located at the top right of the page. Our searchable knowledgebase contains everything you need to know about email marketing, including guides, how-to articles, integrations, FAQs, and more.
There are a few ways to find what you're looking for here. Up at the top is a search box, type in what you want and we'll get you a list of articles that are related. Or look over in that left-hand column, find the drop-down menu and then find the category you're interested in. Or you can combine them both for a specific list of help articles.

To get you started with some basics of using your account check out these articles.

Create An Email
Creating a new email takes only a few steps, just select a template and then add images, links, and text, and you'll be ready to send it out.

Create a Social Post
Creating a new social post is a lot like posting on Facebook. Fast, easy, and maybe even fun. To get started from the Messages tab just click the Create Social Post button and a box will open for you to create your post in.

Uploading Contacts
The Contacts section keeps track of both your email mailing list(s) and social media connections. You can upload or drag and drop your email contacts in a CSV file, or manually type them in one by one. You can also connect to your Facebook and Twitter accounts in this section.

2. Read our User Guide

Our technical user guide has everything you need to know about using the VerticalResponse application. Use the interactive table of contents to help you easily find what you are looking for.
3. Watch our How-To Videos

Visit our YouTube channel. Here you will find many videos to help you, including how-to videos and webinars.

4. Use the Application Guides

Here you can access interactive step-by-step tutorials and tours that walk you through the different tools. After you log into your account, just click Need Help? to choose a tutorial.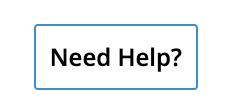 For help within the email editor tool, click Editor Tour to start the interactive walk-through or for a detailed guide, click the purple Help button.

5. Contact Us

Our support team is happy to help. Just give us a call, send an email, start a live chat, or submit a ticket.
6. Visit our Blog

Whether you're looking for tips and tricks, inspiration, or in-depth guides, our blog has everything you need to keep up with email marketing trends. Or click here to subscribe to our newsletter.

Ready to get started? Start our sixty-day free trial or find a plan that's right for you: https://www.verticalresponse.com/pricing