Facebook has a "Build Audience" feature available for its Pages users which allows them import a VerticalResponse mailing list and invite those contacts to "Like" or "Follow" that Page.

To import your VR list into Facebook and utilize the Build Audience feature:

-Access the Admin panel on your Facebook Page.
-Click the "Build Audience" dropdown, then choose "Invite Email Contacts"

-Click on the VerticalResponse dropdown, and follow the directions to download a .csv of your Master List.
-Click the "Browse" and select the downloaded Master List file. Click Upload Contacts.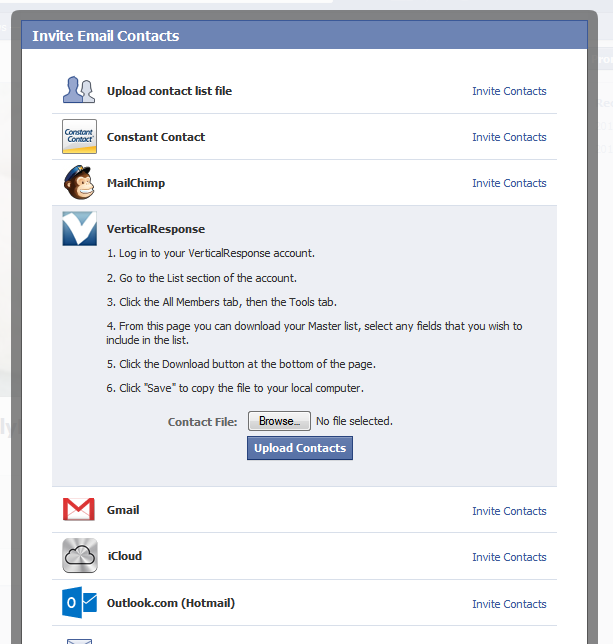 -Select the contacts you would like to invite. Uncheck the box next to a contact to avoid inviting that contact.
-Click "Preview Invitation"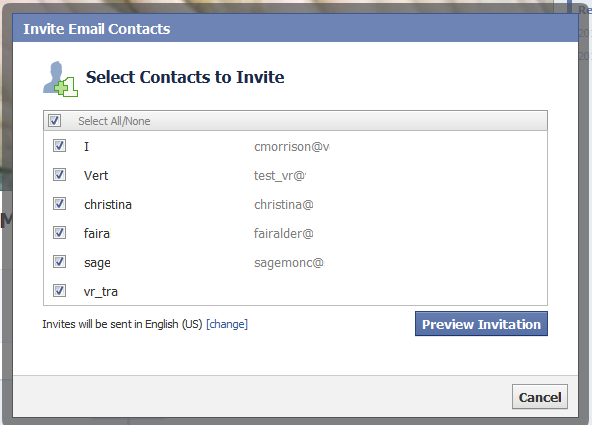 -Preview the invitation and check the box in the lower left corner to agree that you are authorized to contact the email addresses you've imported.
-Click "Send"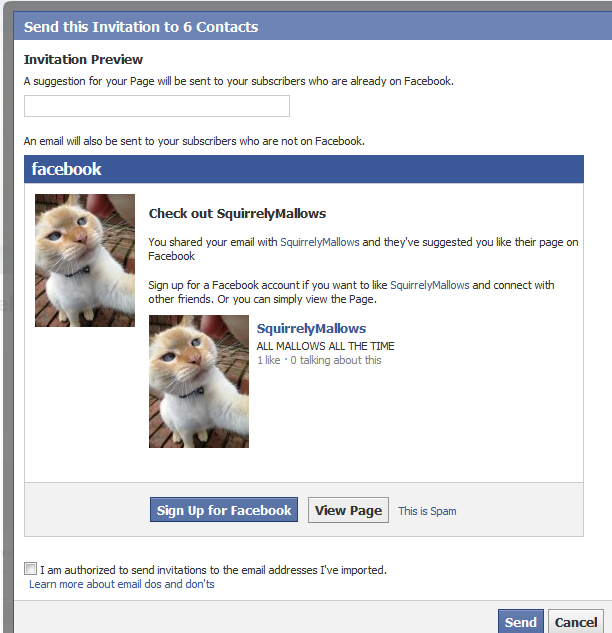 The "Build Audience" feature is entirely supported and maintained by Facebook, and the invites are not sent out through VerticalResponse. We are happy to assist in downloading your Master List, but any technical support or troubleshooting should be directed to Facebook Support.
You can view the Facebook Support website at https://www.facebook.com/help/220217228006012 .