Some ISPs (Internet Service Providers) including Gmail, Yahoo!, and AOL have changed their policies to help secure their users email identities
Using a personal email address from one of these ISPs as your "From address" in VerticalResponse may impact delivery of your messages
You should instead use an address from your business or organization domain instead (for example: my_name@business.com or my_name@nonprofit.org)
ISPs made big changes to the way they verify addresses on emails coming into their systems; they're checking that emails with a specific domain, like Gmail, Yahoo! or AOL, are really being sent by their users from their mail servers. This policy helps secure your identity as messages appearing to come from you really do come only from your email account and your ISPs email servers. This prevents spammers and phishers from posing as you and sending messages that appear to come from your address. This kind of change could become a trend that other email providers follow, so it's important to know what's going on.

Will this change affect you? This change will impact email marketers using a From address of @gmail.com, @yahoo.com, @aol.com and likely others in the near future. Anyone using an email address from Gmail or Yahoo!, but not mailing from their Gmail or Yahoo! account could see an increase in bounces or emails going to spam.
In the new VerticalResponse, you have the option to customize the From email address. If you're using this feature and set your From address to an @gmail.com, @aol.com, or @yahoo.com email address, read on, this is will impact your emails. If not, this change doesn't affect you.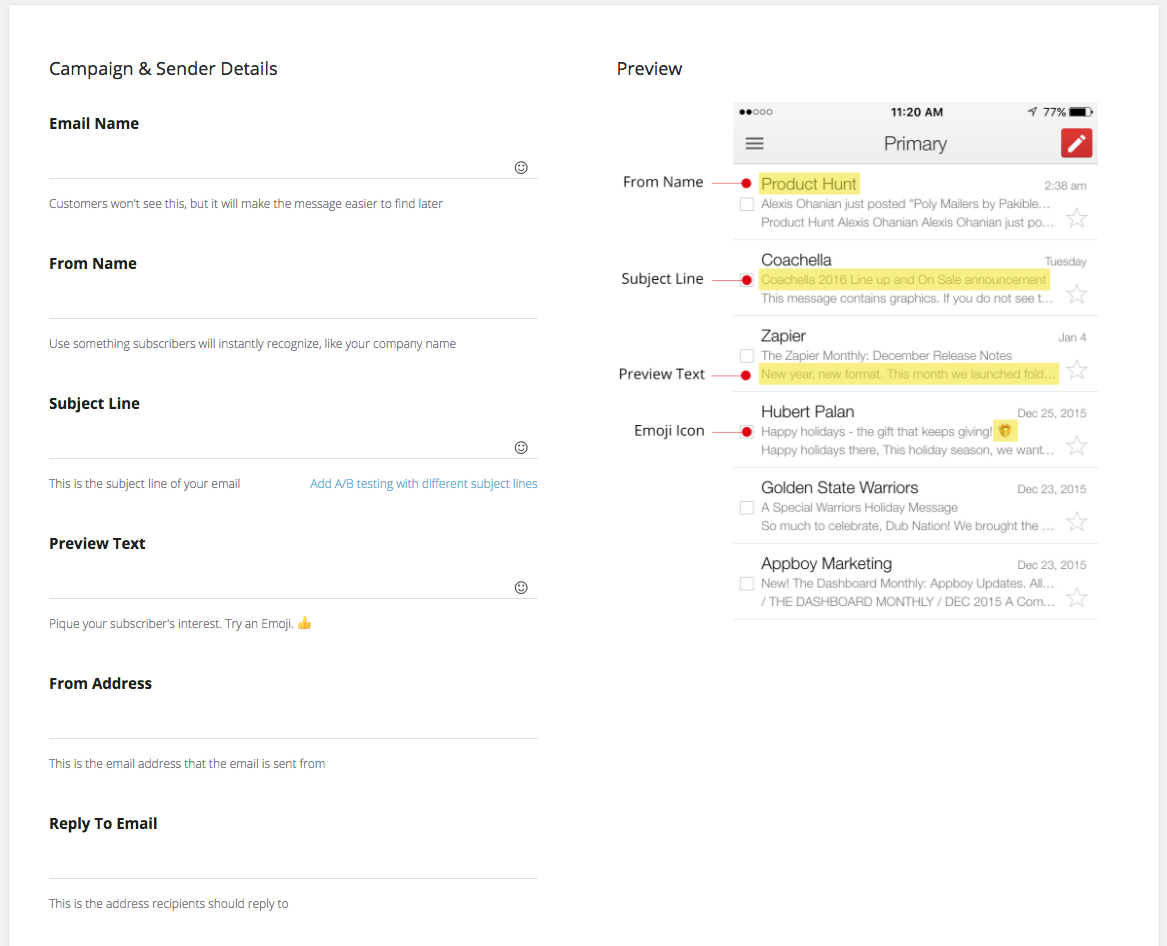 What changed? Gmail, Yahoo! and AOL changed how they use Domain-based Message Authentication, Reporting and Conformance (DMARC) validation. (Here's a good description of DMARC.) Basically, if your From address doesn't match the sender address from the mail server, Gmail, Yahoo!, AOL, or other ISPs may think the email is fraudulent, or spam, and block it from their systems. So, if you send an email with a From address of @gmail.com, @yahoo.com, or @aol.com, but it's actually coming from our VerticalResponse server, that will be a problem. This change was to combat the rise of phishing and spam emails being sent to and from users of these systems.

What does this mean to you? At VerticalResponse our customers have the option to customize their From email address. This option, in VR or other email service providers, hasn't caused any problems in the past, but it's no longer a good idea to use @gmail.com, @aol.com or @yahoo.com email address as your email's From address. And this will probably be something that occurs across more and more email providers.

What should you do? The easiest thing to do is change your From address to a non-Google, Yahoo, or AOL address. You can do this either by changing the From address on your Default Email Settings page by going to the Account Icon, clicking Default Email Settings and then changing the email address on the left side under Header.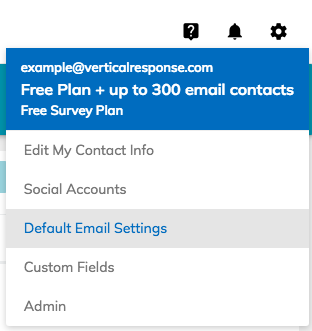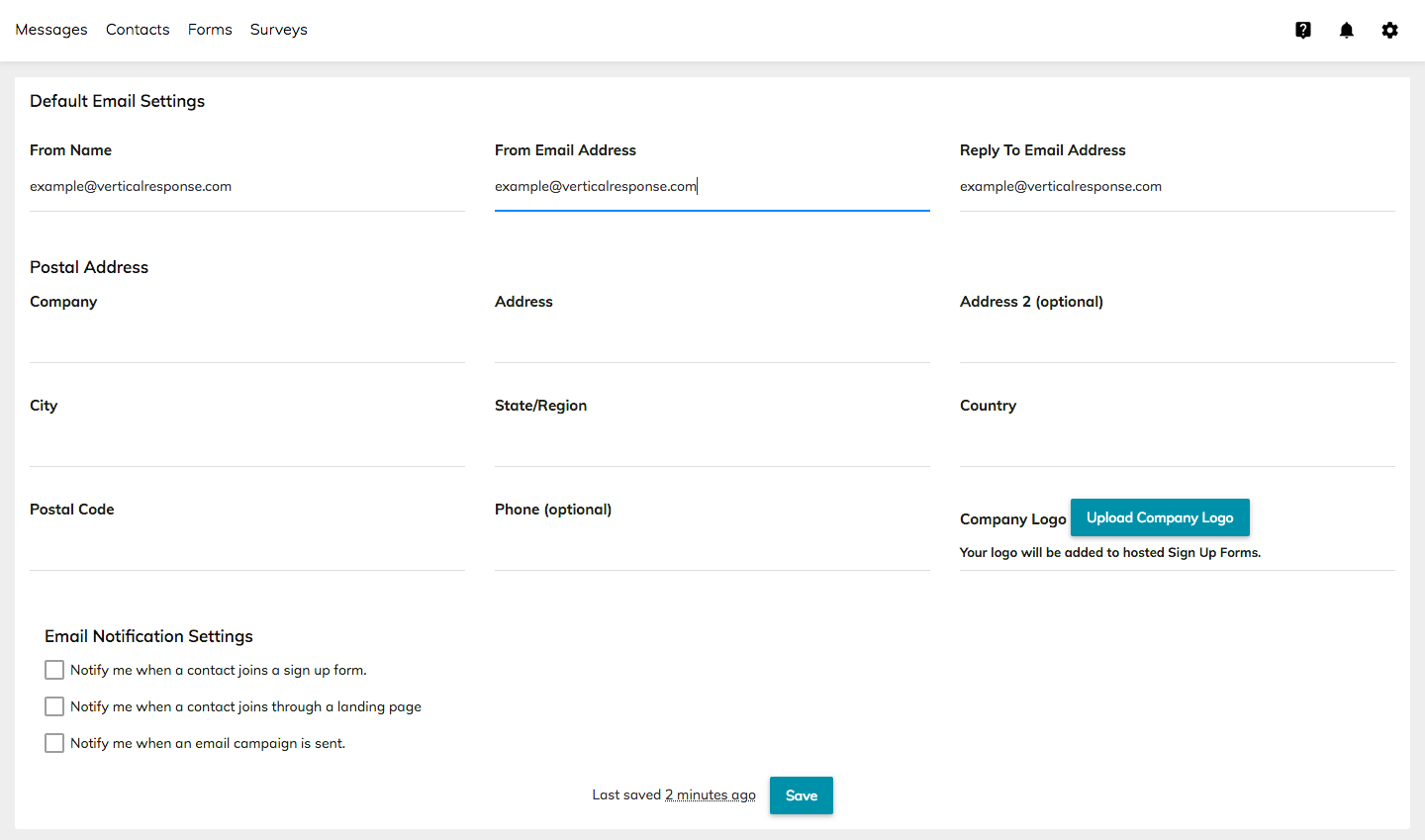 Or change the From address when you're editing or creating an email under the Header Settings options.
Email template settings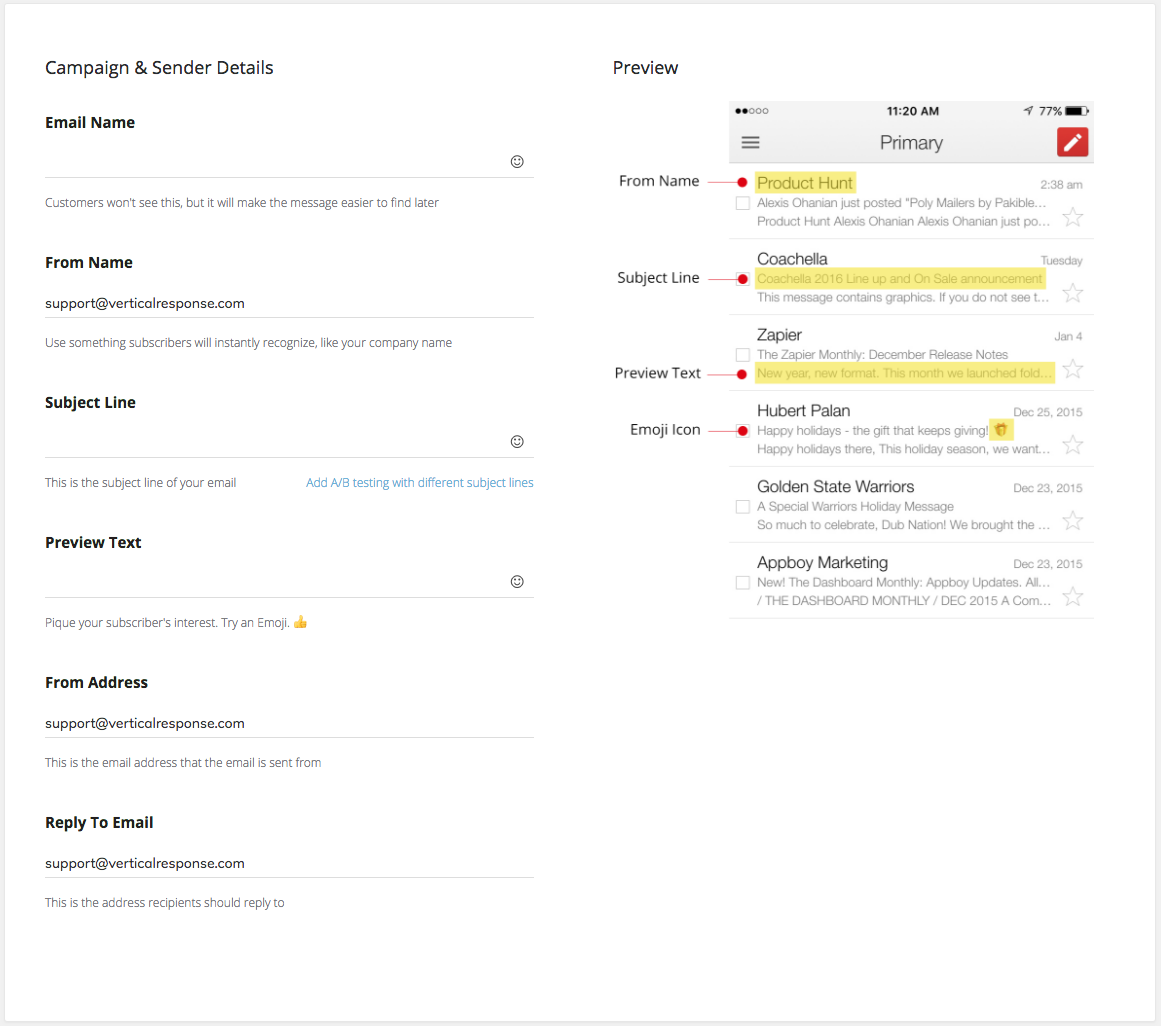 HTML email settings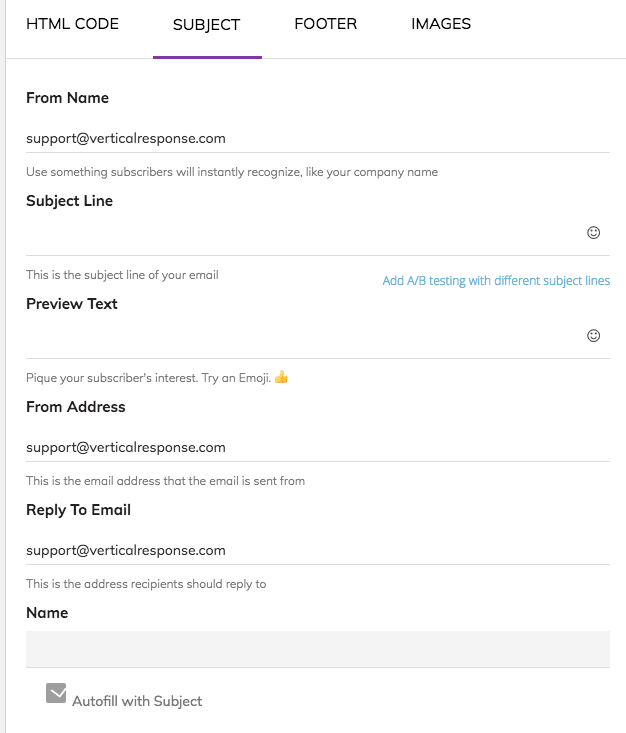 What about other email providers? At the moment, all of the major free email address providers have implemented DMARC policies that can affect deliverability, and it's likely that more and more of the smaller providers will do in the future. One thing you can do is use a From address from a private domain you control like yourname@your-company.com. You can get one through our sister company, Hostopia.com.

To learn more, visit the VR Communities to participate in the discussion.