The A/B testing of subject lines allows you to test different versions of subject line copy to determine which will have the better reaction from readers. Subject line testing allows you to assess how different elements of a subject line text can impact open rates.

To A/B testing:

1. Finish your email and go to the Campaign & Sender Details page.
2. Under the Subject Line form is an option to "Add A/B testing with different subject lines" option.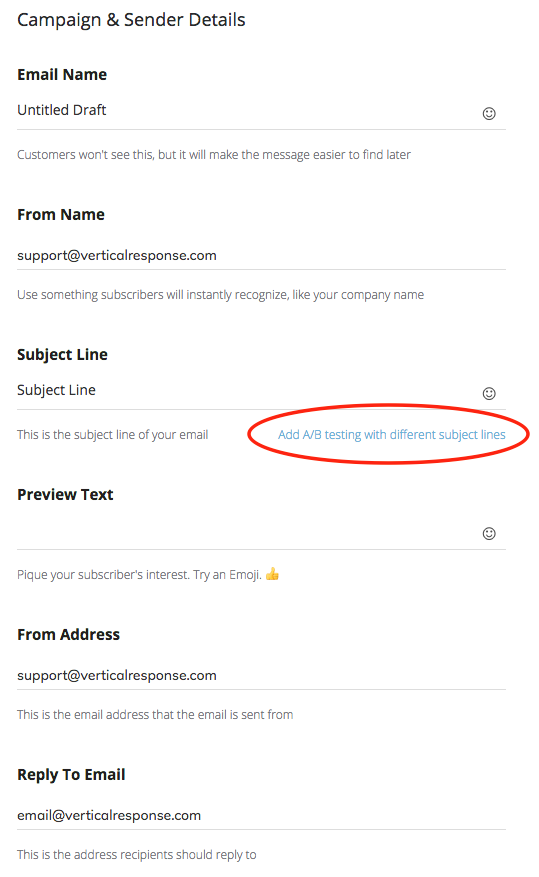 3. Create two distinct subject lines and input them into the form.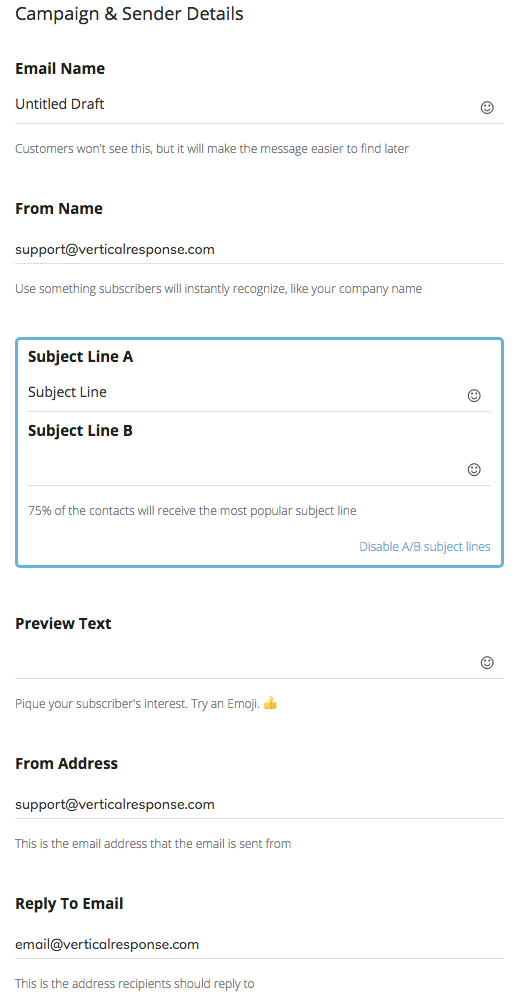 4. Click Continue and select a contact list.
5. The VerticalResponse system will send to 25% of your selected list (12.5% —> A, 12.5% —> B)
6. The system will then determine a winner, based on which subject line resulted in the highest open rate.
7. The app will automatically send emails with the winning subject line to the remaining 75% of the email list.
8. You'll be able to review your results in the reporting sections.