VerticalResponse allows you to view how your email campaigns will look on different email clients such as Gmail in chrome, Android, iPad mini etc. Inbox Preview is now part of Test Kit.

To access this feature:

1. To access the Test Kit, you first must create an email campaign. For more information on how to create an email campaign click here.
2. Once you are in the VerticalResponse editor, click the Preview button and choose Test Kit

3. You will be brought to the Test Kit page, where you can either choose Inbox Preview, Subject Line Preview and Link Checker.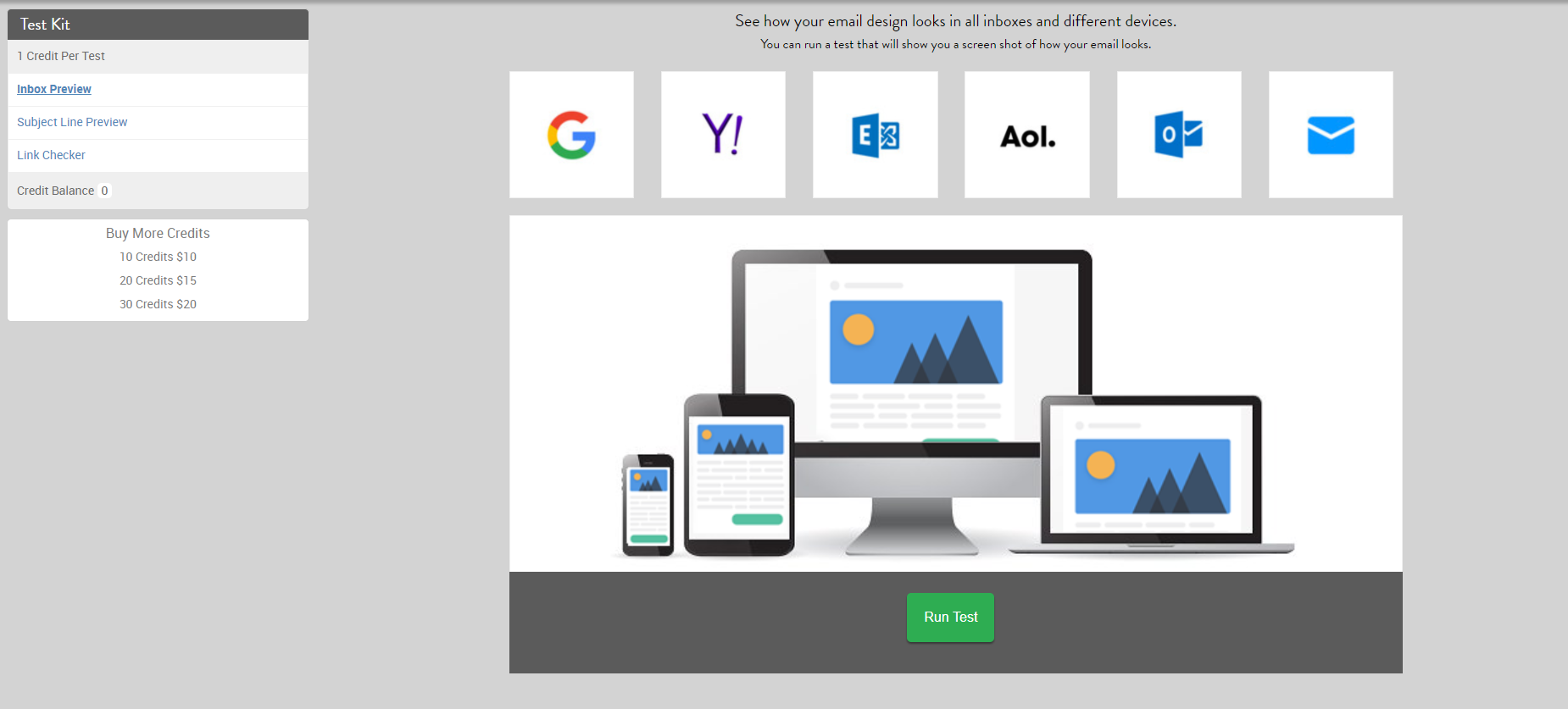 4. Select Inbox Preview from the left hand menu. If you do not have credits you will need to purchase some.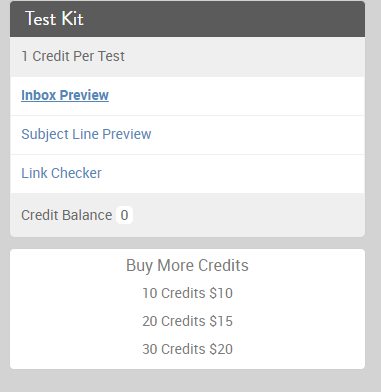 5. Click Run Test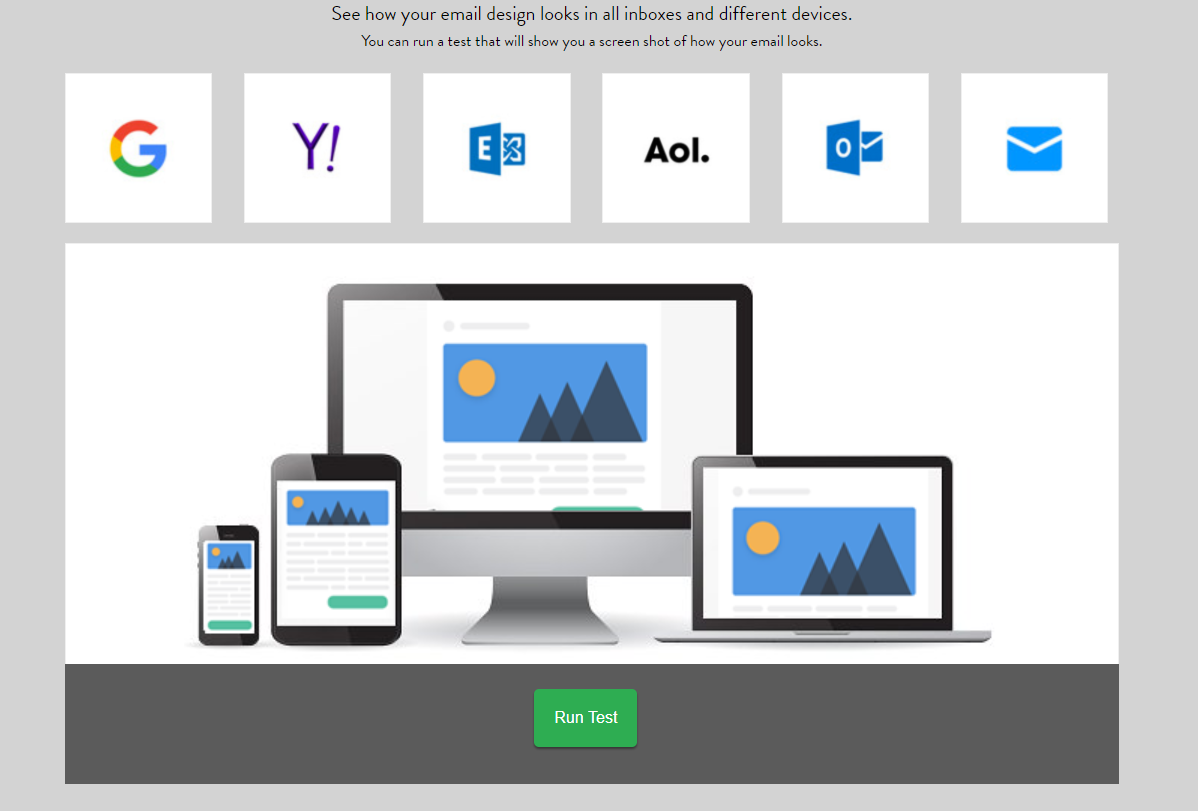 6. The system will run a test and produce results from 58 different email clients.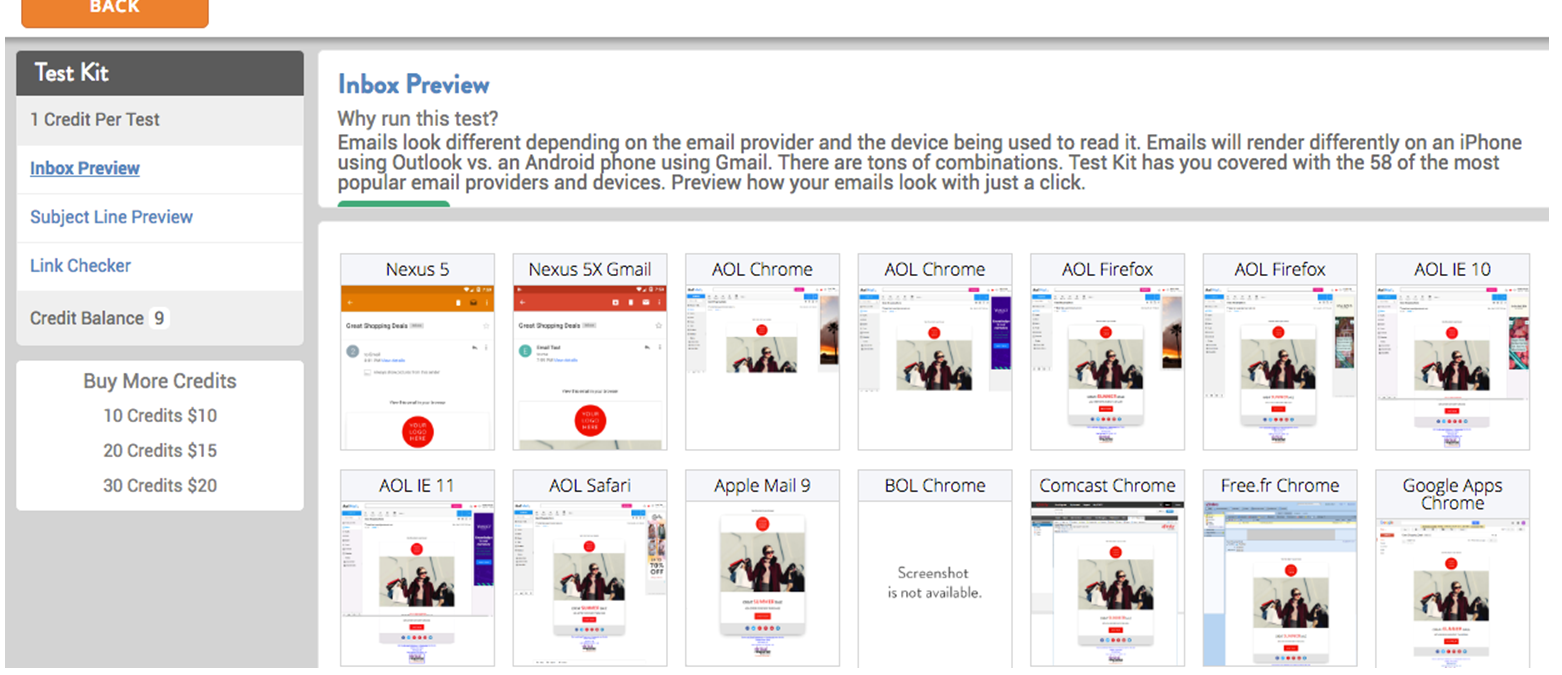 7. You can click on the results of the above to get a larger picture of how the email looks on that provider/device.