Setting Cell Alignment

Within your table, you will be able to set the positioning of text and images on a cell by cell basis by setting cell alignment.

1. In order to pull this option up, you will need to right click in the cell that you would like to modify and select Cell and Cell Properties.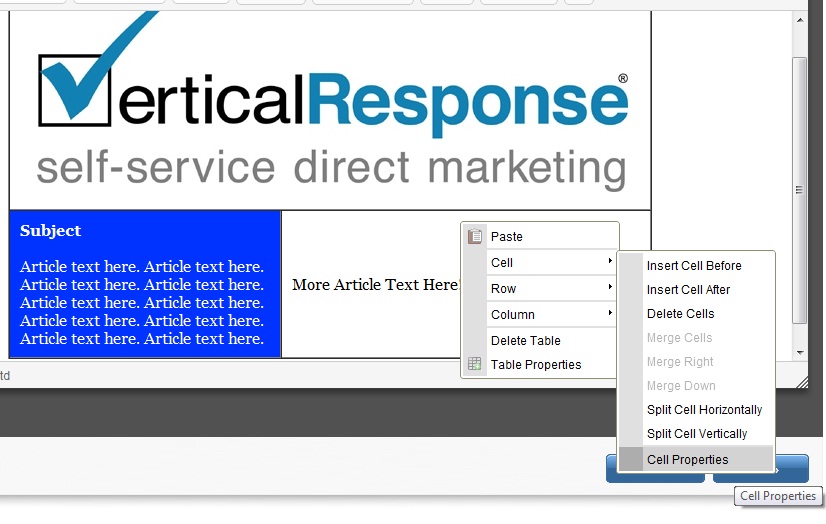 2. From the Cell Properties Menu, you can set the vertical and horizontal positioning using the Horizontal and Vertical Alignment drop down menus in the bottom left corner. Click OK once you're finished.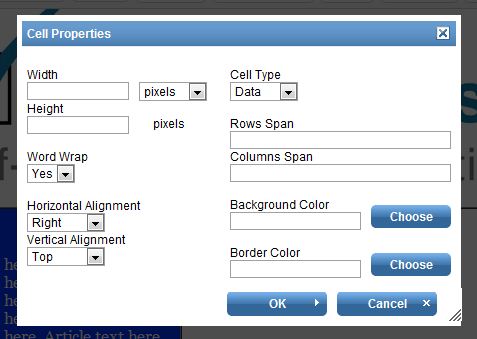 3. In this case, you will see that the text in the second column has been shifted to the top right corner.