From the Contacts page, select the Social Accounts page. Click the Add New Account button to the right of Social Accounts. You'll be able to add Twitter or Facebook accounts. If you've added every social account your current subscription allows, we'll let you know. If you need to add an extra account, you can always upgrade your subscription.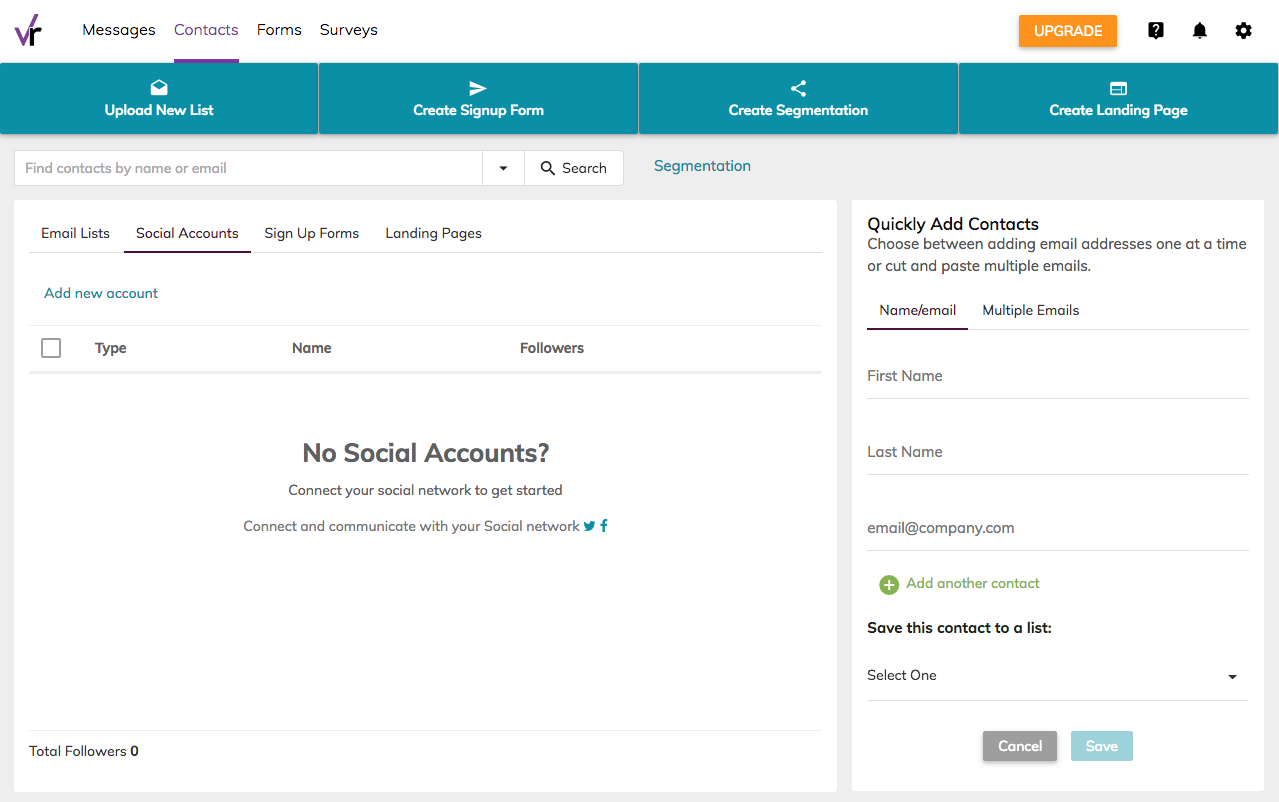 Choose the social network you would like to add to your VerticalResponse account and follow the authorization forms.

The Social Accounts section will display all of the social accounts you've linked. Here's what else you'll find here:

Type – This displays the social icon of the network you've linked
Name – This is the name associated with the social account you've linked. It could be your name, your company name or your Twitter handle.
Followers – This is the total number of followers for each account you've linked.
If your personal account is linked to any Facebook pages for your business, you'll see those listed as well. If you want to post on behalf of your business, make sure your personal page has admin access to the business page. Facebook requires all business pages to be linked to a personal account.