What you will need:
A domain (if you don't have one, you can easily purchase and connect one from Aplus.net)
Administrative access to your domain's DNS

Step 1: In your DNS provider, tell your domain to show the pages hosted by VerticalResponse

You will need to create a CNAME record with your DNS provider, or wherever your domain is managed, to point at our hosts.

Follow these steps or contact your hosting provider's support team directly.

1. Sign in to your domain hosting service.
2. Navigate to your DNS management page and find the CNAME record settings.
3. Create a new CNAME record.
4. In the host field, enter a value for your subdomain. For example, enter "www" if you want to set up "www.mywebsite.com"
5. In the CNAME field, type rapidlandingpages.com.
6. Enter rapidlandingpages.com as the destination or address.
7. Save the changes before logging out of your DNS provider's site.
8. Return to VerticalResponse and publish your landing page using the custom domain.

Note: Changes to your CNAME records can take 24-48 hours to become effective.

Step 2: In your VerticalResponse account, set up your custom domain

Tell your landing pages which address (URL) you want them to show up on by taking the following actions:

1. Log in to VerticalResponse.
2. Select the landing page you want to add your custom domain to.
3. Click Next to move beyond the editor.
4. Select Change Page URL.
5. Select Add custom domain.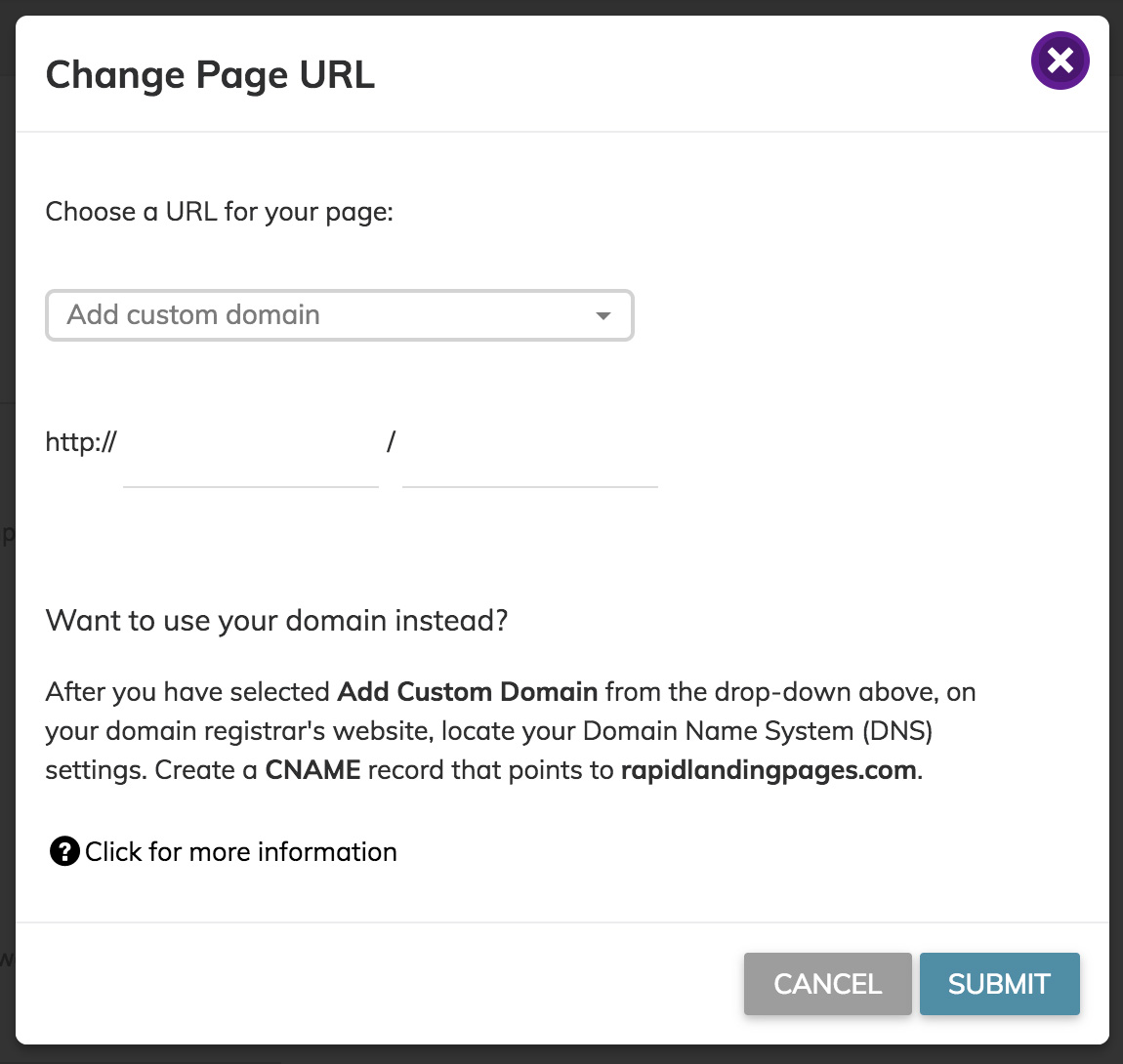 6. Enter the subdomain and domain you'd like to use in the first box, after http://. In the second box, after the single "/," you can add an optional directory.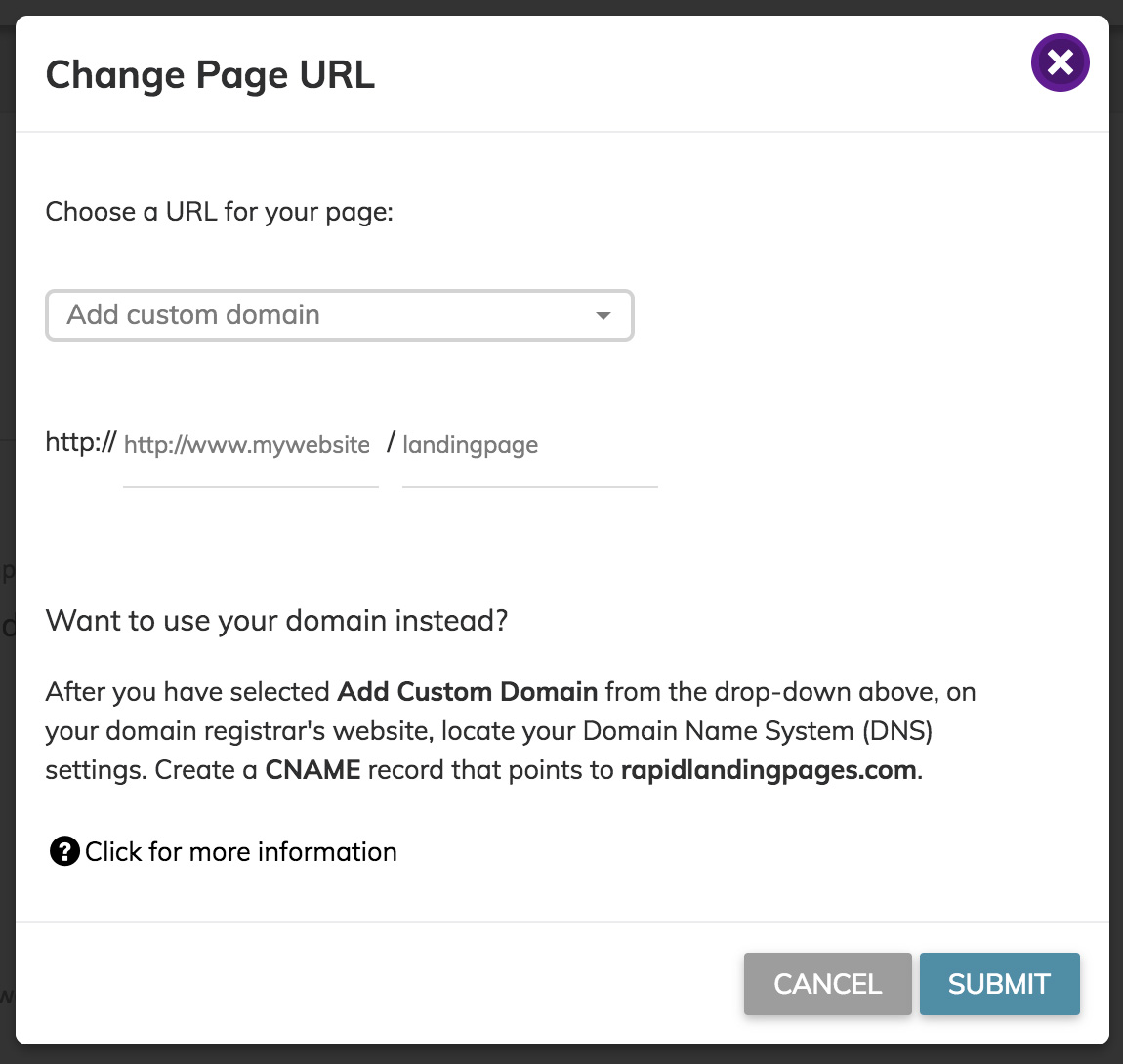 7. Click Submit.
8. Publish your page or Exit to save your changes.
How to disconnect a domain from VerticalResponse
To disconnect a domain from VerticalResponse, log in to your registrar control panel and look for your advanced DNS settings or DNS settings section under the domain name you are trying to disconnect.
Find the CNAME record that points to
rapidlandingpages.com
and delete or remove it. This action will take effect in the within 2-24 hours.