An Autoresponder series is a set of emails that will automatically be sent out based on a pre-defined time interval. You can set up a single email or multiple emails series to keep your customers engaged with your brand.

To set up your automated series:

1. On the Messages screen, click Create Email Automation.

2. Next you will have to create a name for your autoresponder and select which email list will receive the emails.


3. You will need to choose when an email will be sent. You have the following options:
Joined a list
Email sent
Email opened
Email not opened
Link clicked
Link not clicked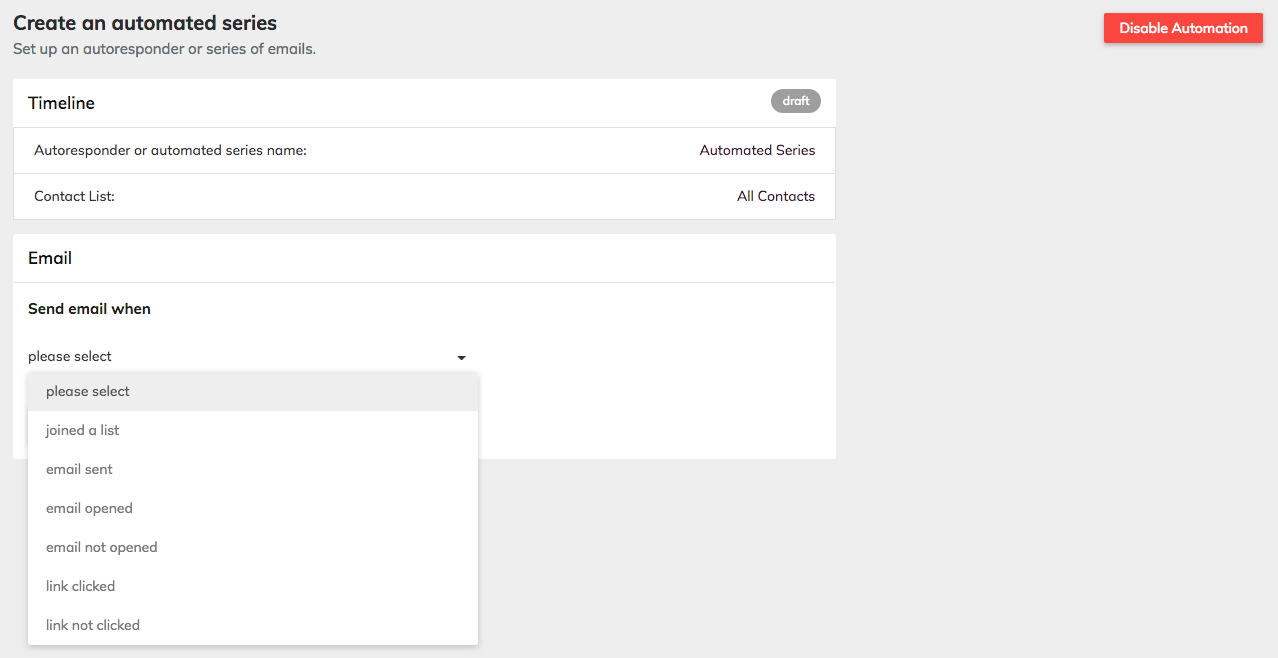 You will then need to choose which campaign you would like to send and the timing. You can do it within hours, days, or weeks. This mean that once they sign up for your list you can choose whether they will receive an email 2 hours later or 2 days later. Please note if you choose 0, it means you want to send the email immediately.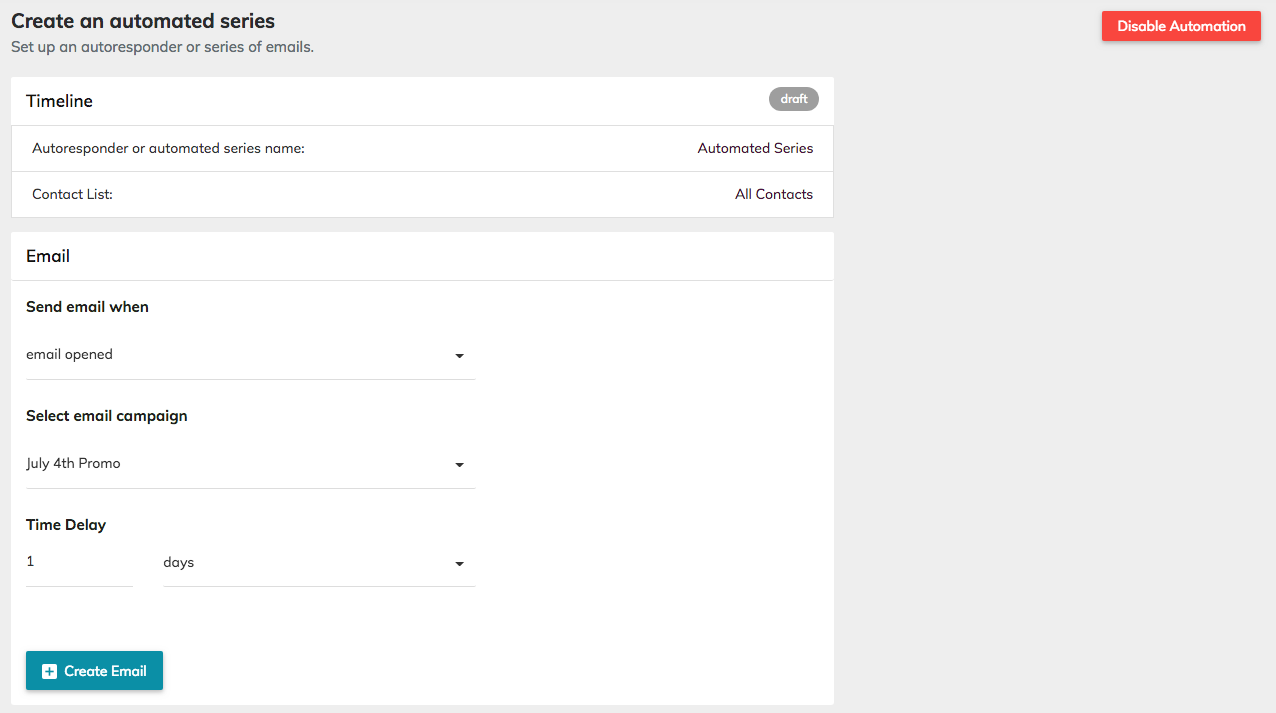 4. You will then create an email as they would normally do within the editor or HTML by clicking Create Email. You can find a tutorial for the VR Editor here.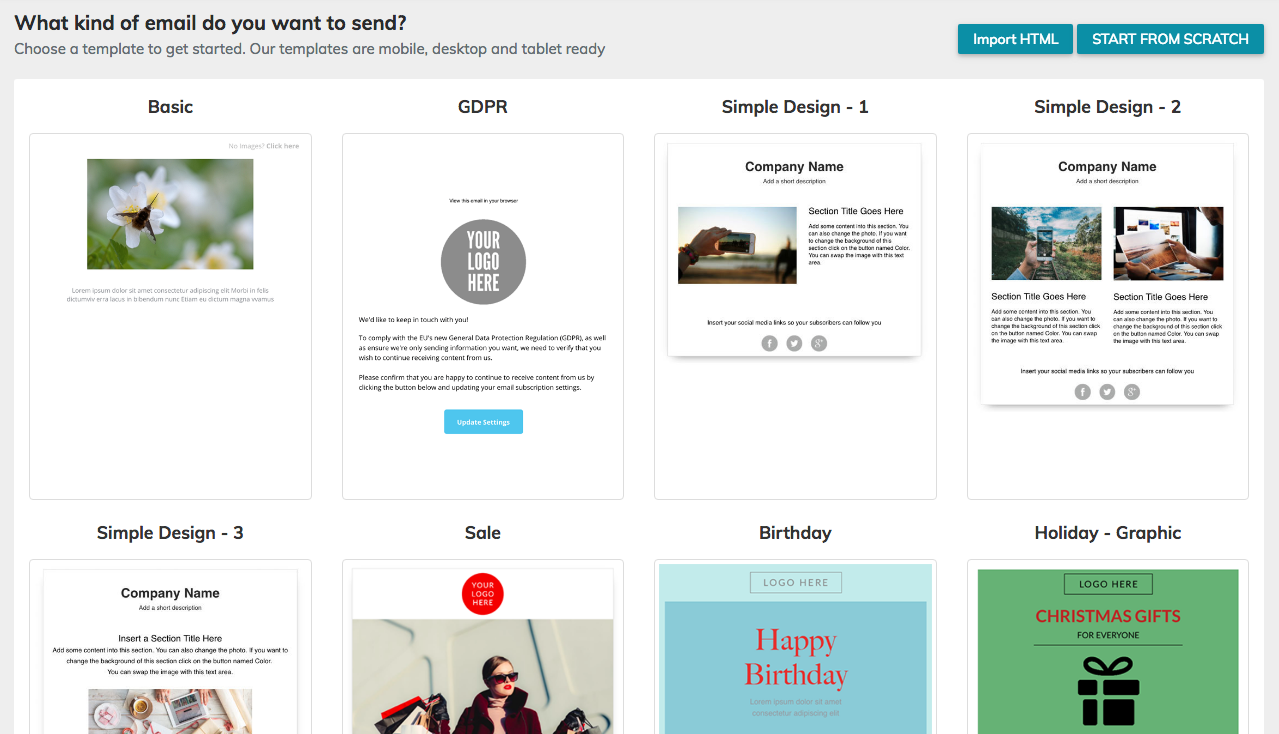 5. Once you have finished creating your email you will have the option to add another email to the series. There is no limit to the number of emails that you can add to a series.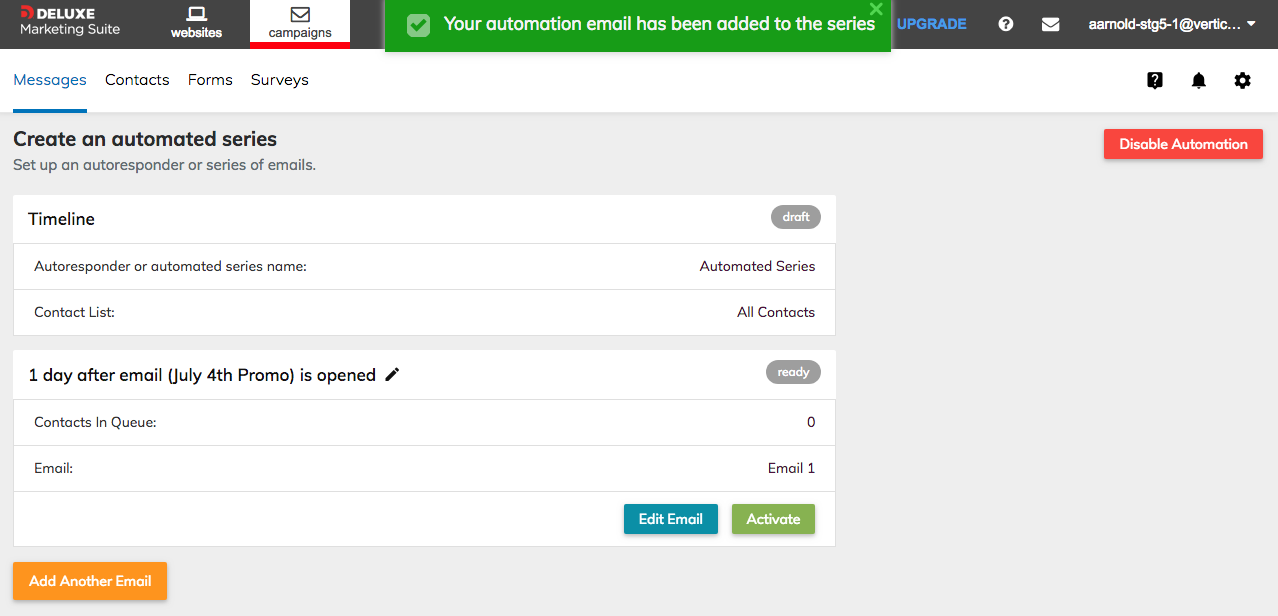 6. If you choose to add another email to your series you will have to set a criteria for this email. You can choose to send a follow up email to customers who have opened your email, or even clicked a link in the email. You also have the option of adding another email after this one is created.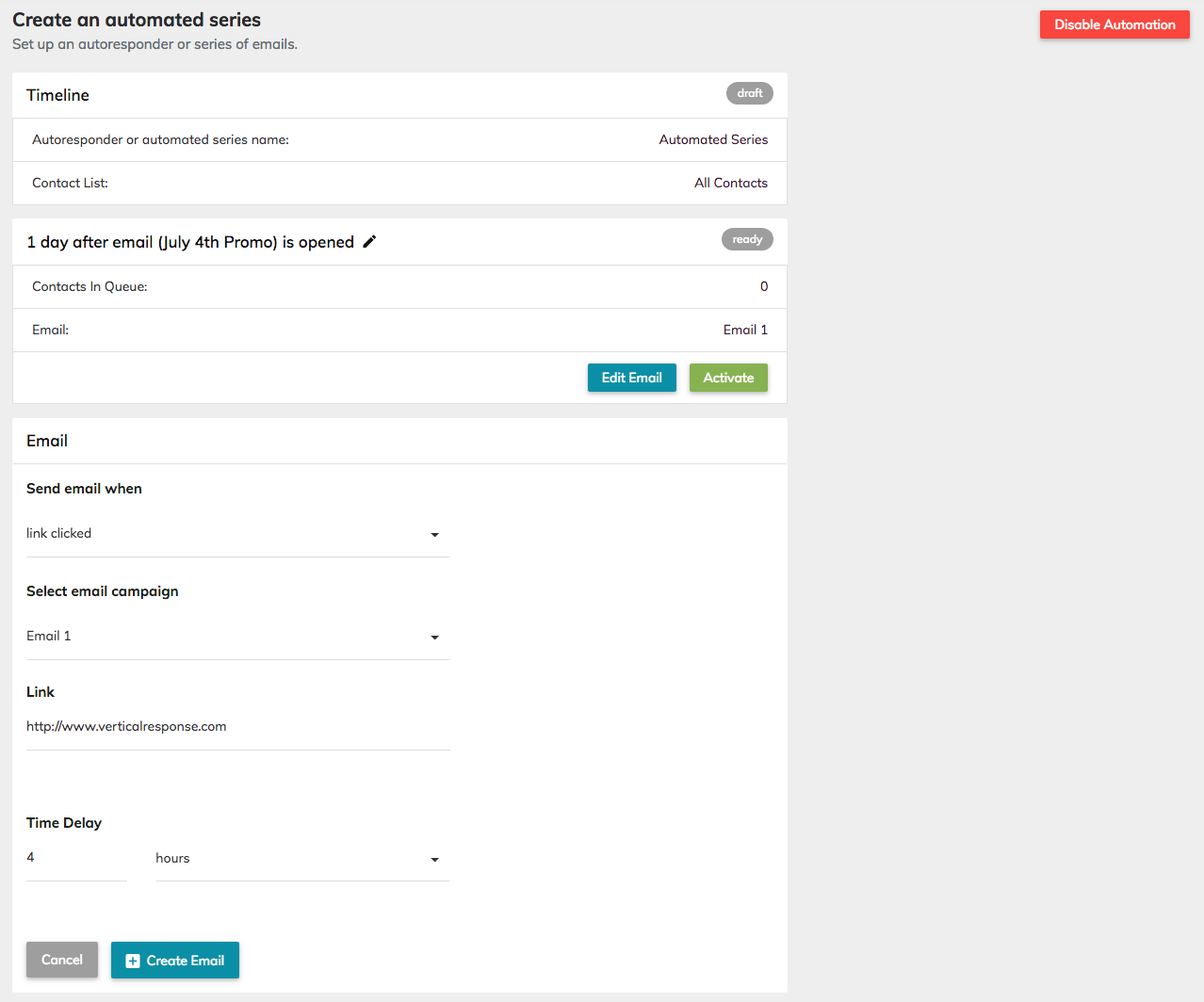 Please note that it is important to follow the correct logic for multiple emails. This means that you must go in the correct order i.e. email 1, 2,3 NOT email 1,3,2. If you set your email up in an incorrect order your email will not be sent.

7. Once your emails are ready you can click the Activate button beside each series. This means that your email series is now active for anyone who signs up for your email list.

8. If you have to turn off your automated series, you can do so by clicking the Disable Automation button. Once you have disabled the automated series you will not be able to turn it back on.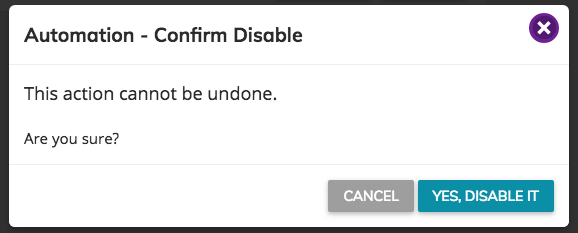 Autoresponder Reporting
If you would like to see reporting on your Autoresponder series please do the following:
Select an active Autoresponder email to view reporting from the main Messages page.
The reports will show the total metrics for the entire series as well as individual break out per each email message. It will provide the number sent, opens and clicks in this summary page with the option of clicking a "View Report" link for more details.
The subscribers number is the number of users who have successfully went through your automated series.

*Please note this feature is for Pro users only. If you would like this feature please upgrade your account.