Sharing your email through social network sites like Facebook or Twitter is a great way to extend the reach of your email messages.

After you've sent or scheduled your email, you can automatically post your email to Facebook and Twitter and add text to the post. If you are the admin for your business Facebook Page and your own personal profile, you'll have the option to post to one or both if you like.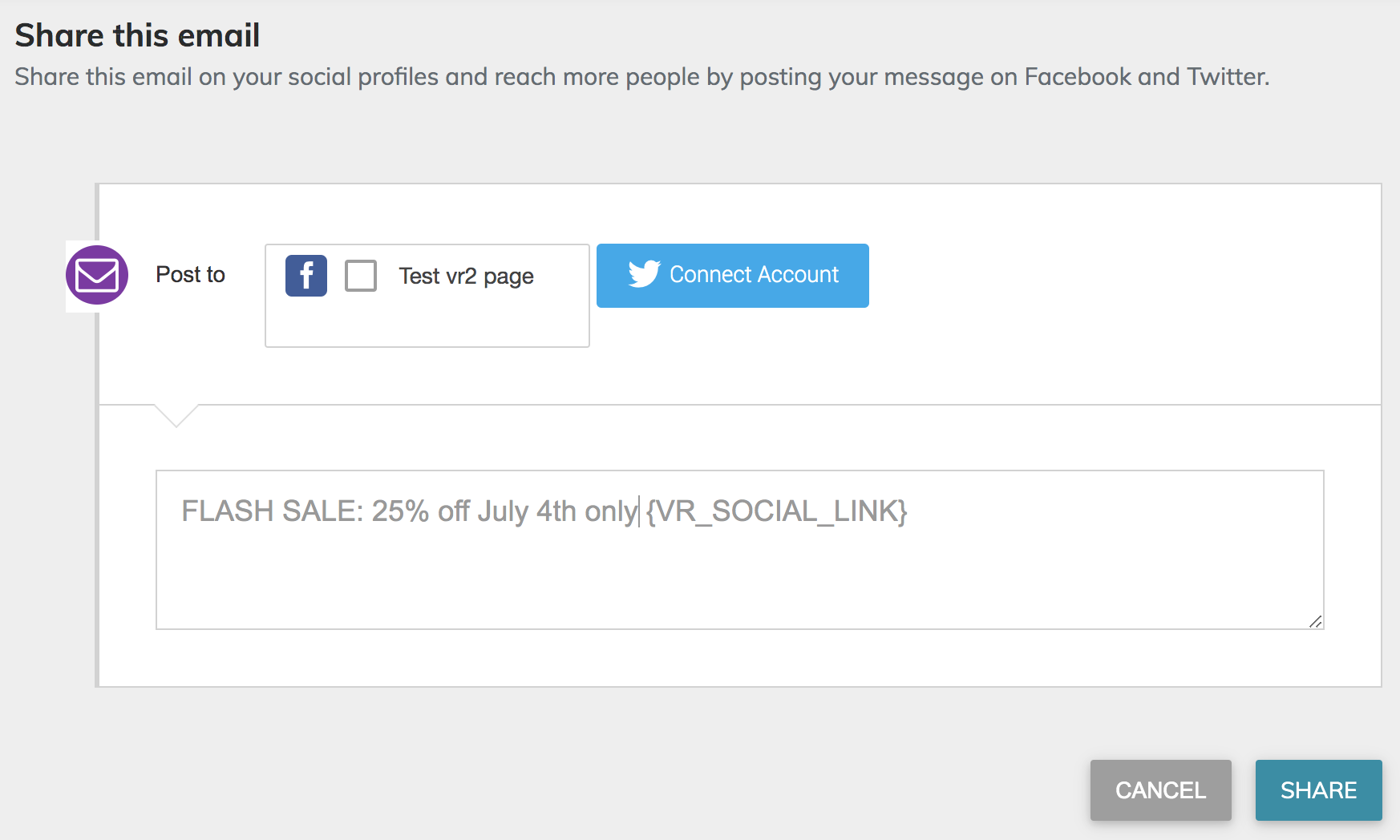 If you haven't already connected your social accounts, read how here.

Select which account(s) you want to share your email to and then add text to your post. Our system will automatically pull your email subject line into the post or you can edit it to say something else. We'll keep track of the character count. If you're posting to Twitter so you won't go over 140 characters.

Your social post will contain a link to a hosted version of your email so your social followers can view it. Once your email has been sent, we'll post it to your selected social media platforms.

You can also create a social post from the email reports page. Click View Email & Share in the upper right-hand corner and then click Post on Social. You'll be taken through similar steps as above.