If you need to remove, or unlink, one of your social accounts, you can do it in a just a couple of steps.

Log into your account and click on the Gear icon.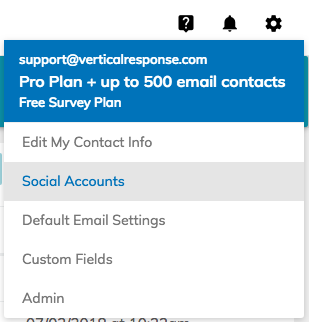 Select Social Accounts from the menu and you'll see a page with all your social info.
Click the Unlink button next to any Social Account you would like to unlink.

You're all set!