When you hear the word Poodle what do you think of? A cute dog, or an Internet security issue?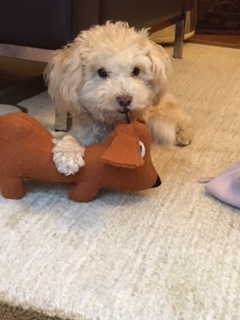 While there's no doubt that's a very cute dog, POODLE (Padding Oracle On Downgraded Legacy Encryption) is an exploitation of a security weakness found in SSL 3.0. SSL (Secure Sockets Layer) is a method to transfer sensitive data, like credit card numbers or login information, from a browser to a server. At VerticalResponse the security of sensitive information is a top priority and we keep our system updated to protect it. We are working on removing SSL from all VR accounts and other access points. This entails moving from the traditional SSL to TLS (Transport Layer Security), a more secure method. Depending on the version of VR you're using, or the product accessing our API, you may already be protected, or will be very soon.
VerticalResponse Classic
– If you are using our VerticalResponse Classic product, TLS has been fully implemented.
Log in now.
VerticalResponse Events
(Givezooks) –TLS has been fully implemented.
VerticalResponse for Salesforce
– TLS has been fully implemented.
VerticalResponse
– The new VerticalResponse has a few changes that need to be completed in an upcoming release.
Log in now.
We'll keep this page updated with changes as we make them. In the meantime, there are changes you can make to your browser to also
help protect your data.
Contact our helpful
Support team
with questions.