Some states require us to collect taxes on the services we provide. If taxes are required in the state your credit card is regsitered in you'll see it added to the summary of charges on the purchase page and on the receipt.
Note: This tax is not applied to accounts of 501(c)3 non-profits that are receiving a discount. If you're a non-profit and are being taxed, please contact us for help in changing this at askus@verticalresponse.com or 866.683.7842x2.
If you're a 501(c)3 and want to receive a discount, check out our website to get started.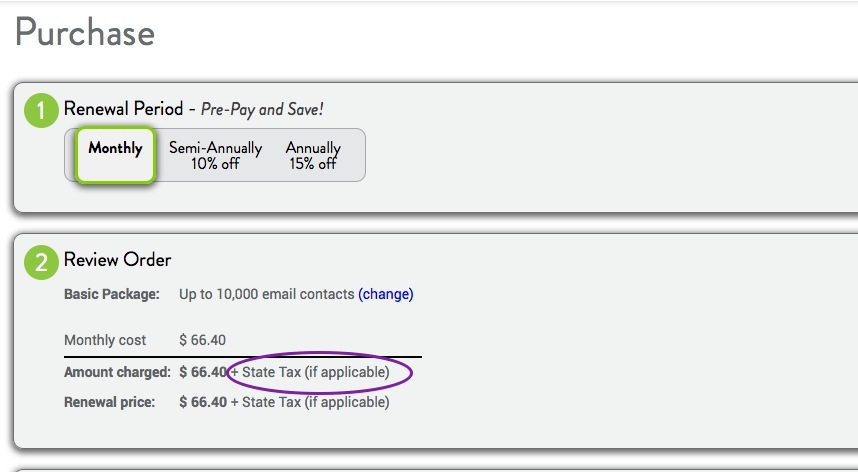 The states we're required to collect taxes in are the following:
Arizona
Washington DC
Hawaii
Indiana
Massachusetts
Michigan
New Mexico
New York
Ohio
Pennsylvania
South Carolina
South Dakota
Utah
Vermont
Washington
West Virginia
Connecticut
Texas