Click on the settings icon at the top right of the page. Select Billing History in the drop down menu. Here is where you can see what your current pricing plan is, what it costs, when you'll be billed next and all the past charges for your account.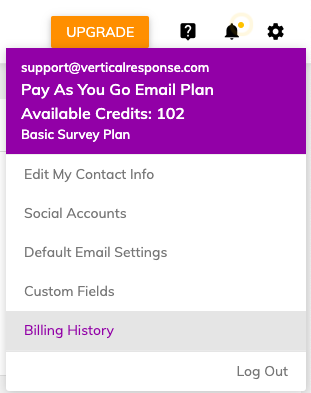 To change the current plan, click the orange Upgrade button in the top right corner.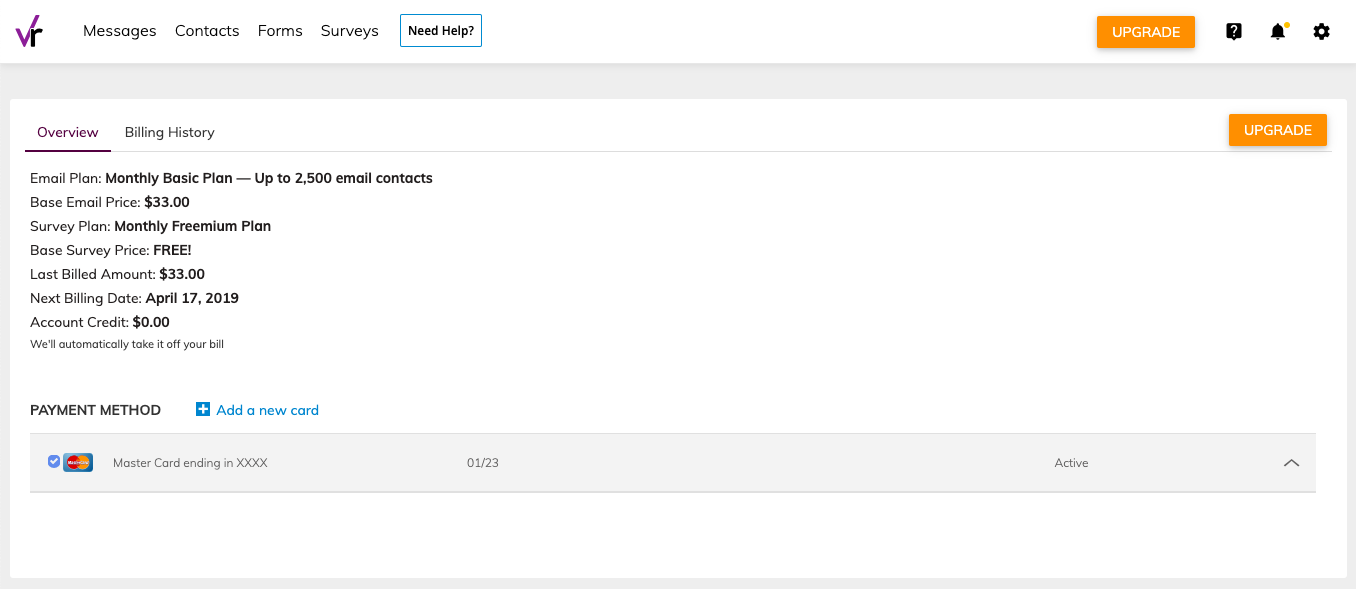 The Overview tab displays your current plan and saved credit cards. The card that has the blue checkmark is your default card. If you'd like to add a new card, click Add a new card and enter your new billing info. If you have multiple cards, you can select which card to set as the default by clicking on Make Default. You can also delete a card by clicking on the down arrow to expand your card details, then click Delete.

The Billing History tab lists your billing history and purchases. You'll see the date of the purchase, order number, description, and price. If you need a receipt for any of your past charges, just click the View/Print link to the right of the charge. Then you'll see a page with a receipt and a button to print it if you need to. If you wish to save the receipt, first click Print, then change the printer destination to Save as PDF and follow the prompts.

If you have a Pay as You Go plan, you'll see two additional tabs: Email Credits and Credit Settings. Read this article for more details.