Before you send out an email to your whole list you'll want to test it out. In the editor, you'll see a dropdown labeled Preview. Click on the dropdown and you'll see three options: Preview, Send Test, and Test Kit.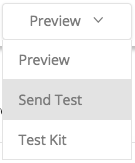 Click the Send Test button and we'll pop up a screen where you can enter the email addresses to send to the test to. You can add up to 10 addresses for testing. Just type them in the box, separated by commas or add them on a separate lines. We'll send the tests to all the email addresses you've entered. If you select Remember these emails for next time, we'll save the addresses for re-use in the future.

Add Message - You can also add a message at the top of your email for those who are seeing the test email. Let them know you need them to proof-read, test links, or that you've made changes and that need approval. Whatever you may need to tell your test email recipients can easily be done from the test email screen.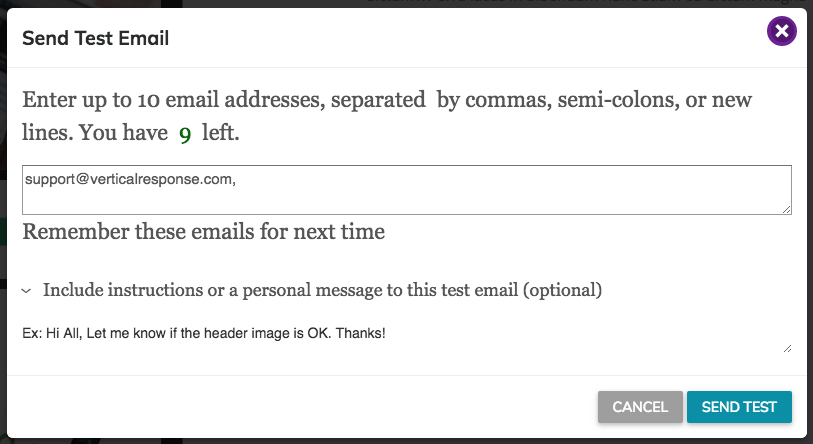 The test email is representative of what your email will look like in an inbox, so make sure the images look good and that all your links work. If something is off or not working, now is the time to fix it before you send it out. And you'll probably want to send a test to a few different email programs, just so you can see how it will look across different platforms. You can set up free accounts with Yahoo!, Gmail, or Outlook.com, for example.