Before you start designing your email, you'll need to set up your email list.

1. To get started click the Create New List button.
2. Next give your list a name, such as email newsletter list.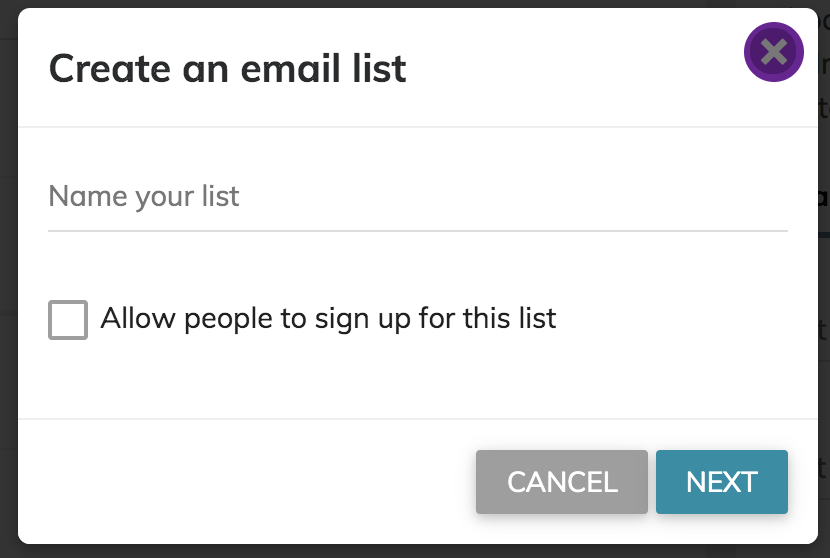 3. You have the option to upload your list multiple ways. Here you can choose whether to upload from a .csv or .txt, type them in manually, import from another application, or drag and drop your email list.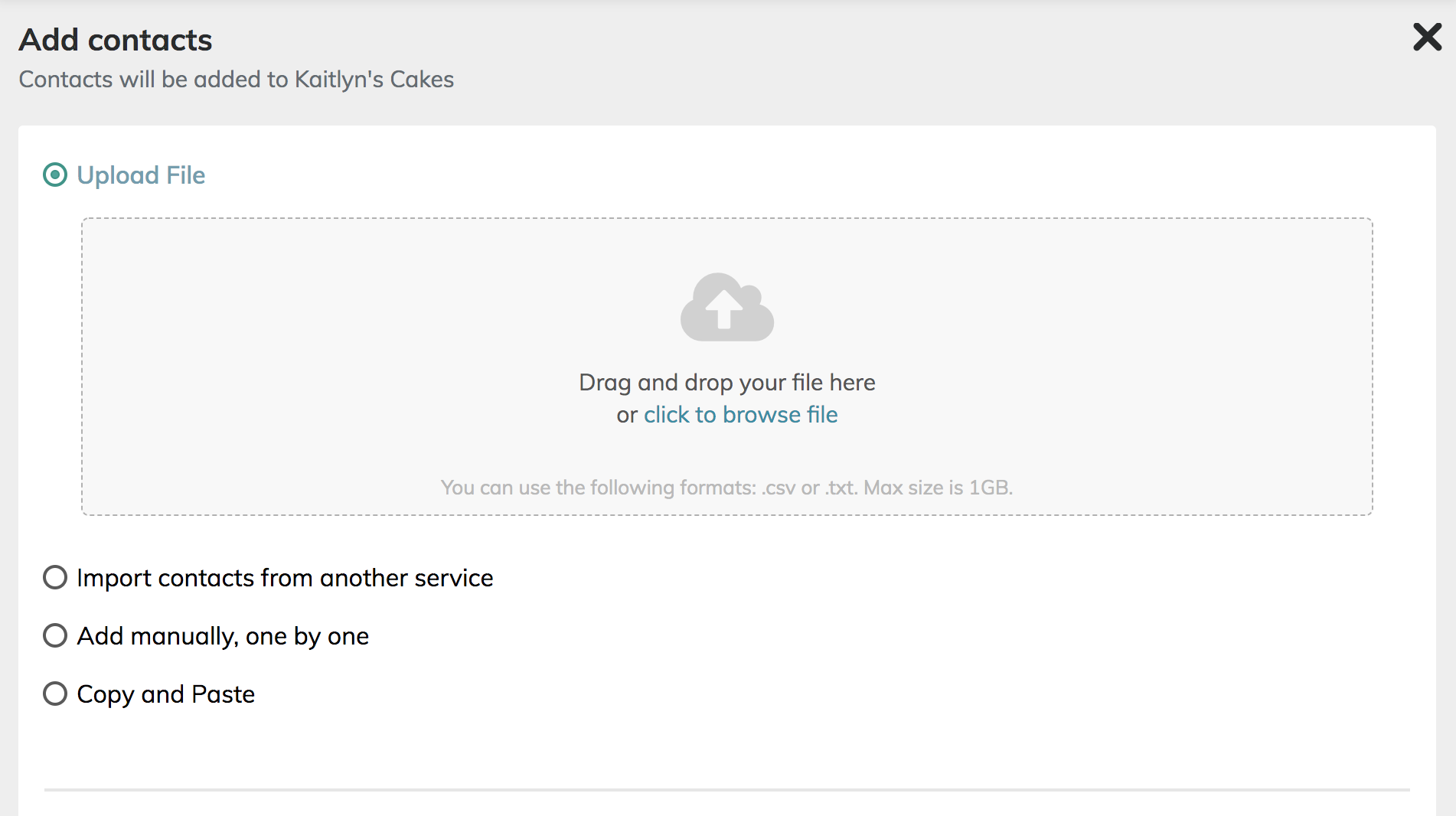 Let's first explore the upload function.

1. Click upload file.
2. If you're uploading a list, your file should be saved in .txt or .csv, format.
3. Browse through your documents and select the file you want to upload.
4. Now you need to match your data to finish adding the list to your account. Take a look at the drop-down menus above your data, and match what you see in the column to the options in the menu. For example, in the column with email addresses, you'll select email address in the drop down. If you don't want to include data that is matched in your list, select Don't Import, and we won't upload any of that information.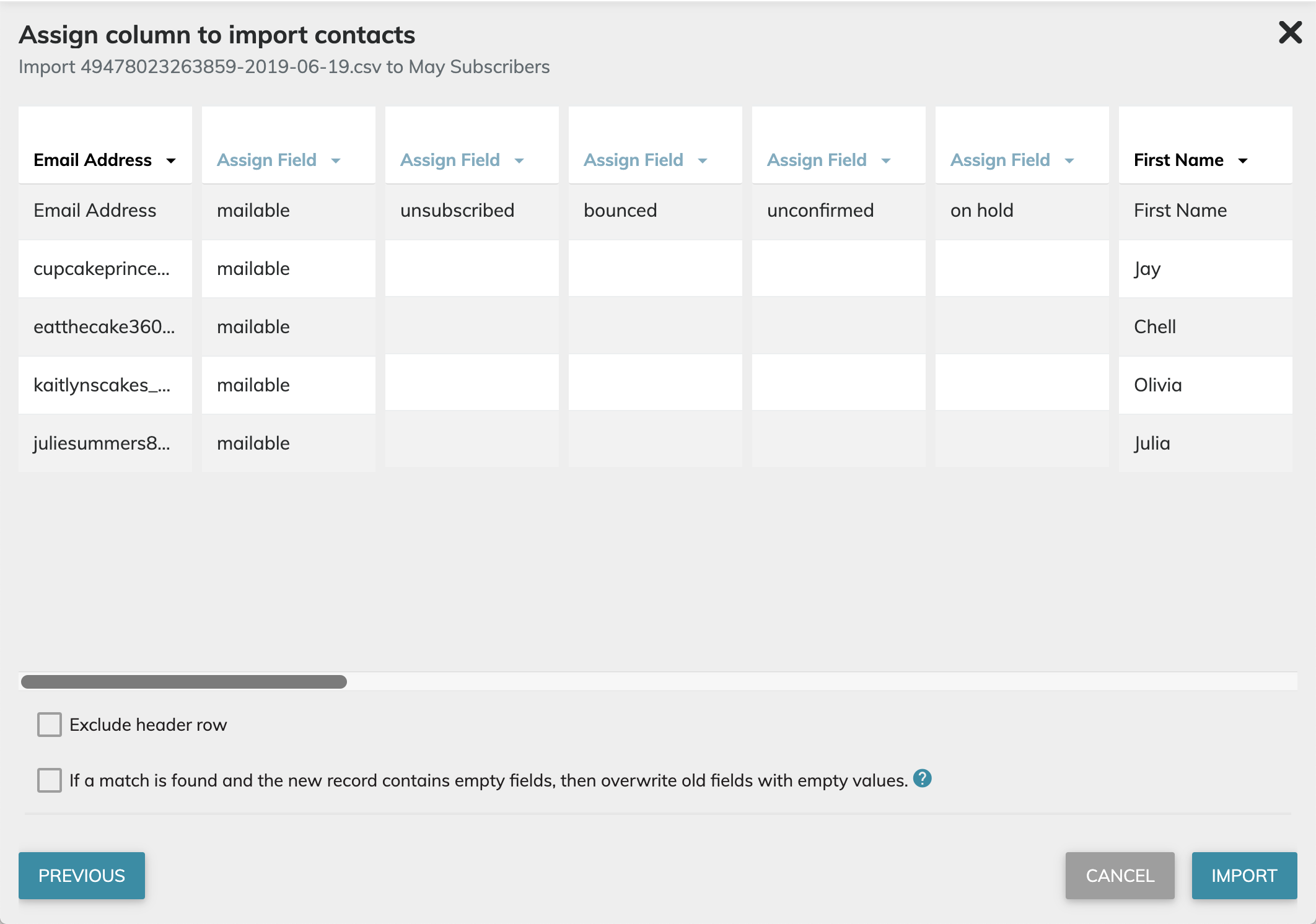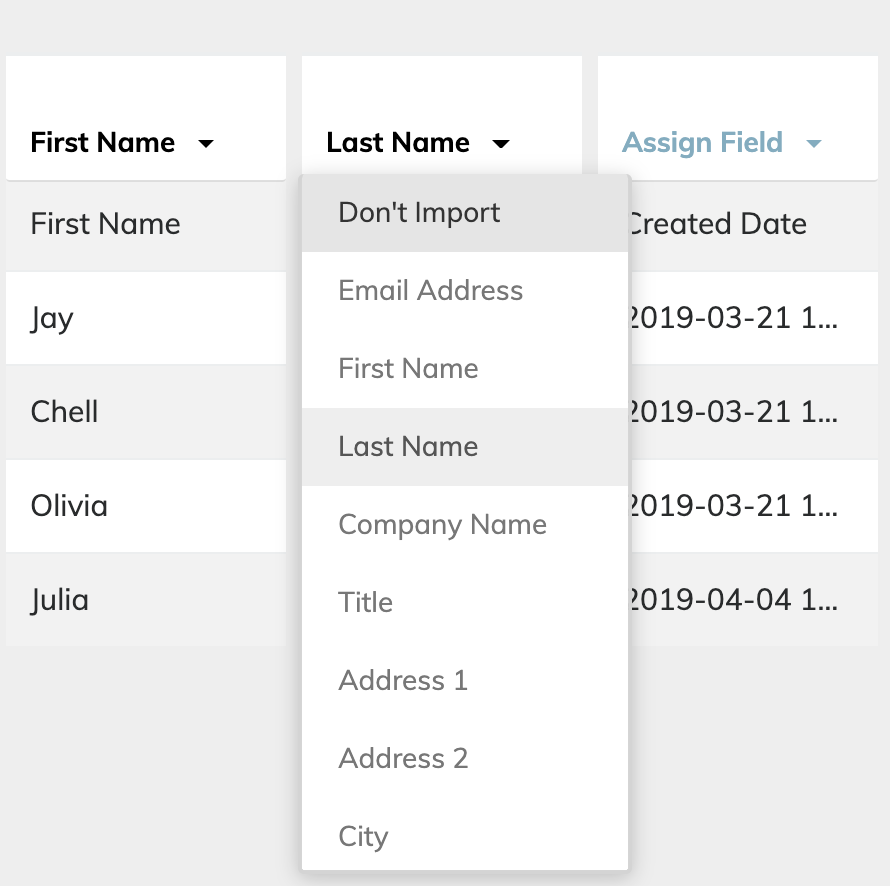 5. Once everything looks good, click Import.
6. You'll then see a page that displays how many emails were imported or not imported. Email addresses may not be imported due to improper formatting, unsubscribed from previous emails or may have bounced previously. Let's quickly look at the other email list options.

To drag and drop your file, select the file from your desktop or folder and just drag it into the window area.

If you only need to add a few emails to a list, your best option is to manually add them. Click manually add and enter in the contact information.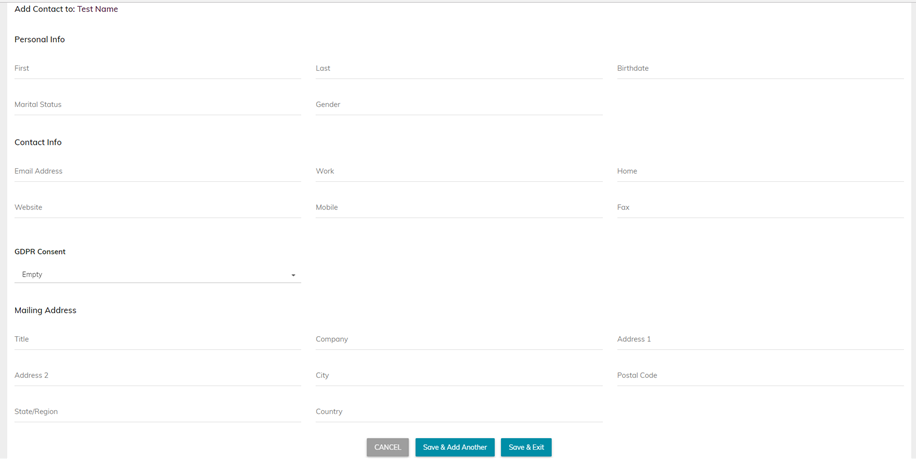 If you already have an email list with another app, you can easily import them. You can import your contact files from Gmail, Yahoo, Outlook, AOL, and Constant Contact.

To quickly add a contact to an existing list, use the form on the right hand side. It's easy: all you have to do is fill out the contact information and select the list you want to add them to.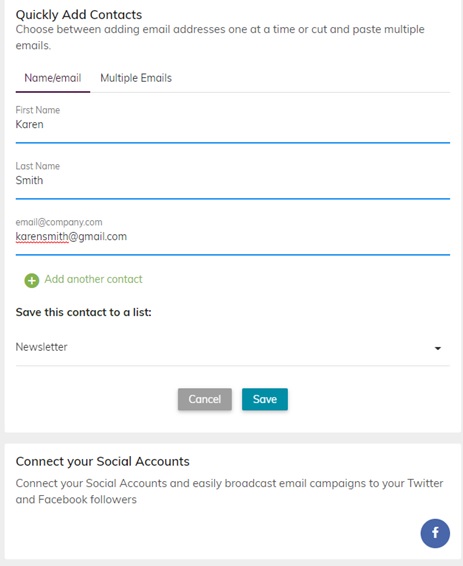 Now your email list is ready to go and you can send your email campaign!