To mail through VerticalResponse, your email addresses must be opted in, meaning everyone signed up in some way to receive your emails. You cannot use a purchased or rented list, and you can't use an address you took from a website. Our rules are more strict than the laws out there, including CASL and CAN-SPAM, when it comes to lists. For more specific information on what you can and can't do in VR, read our terms of service.

So how do you know if you can use your list? We get this question a lot, so we have this handy chart to help you understand how your list will or won't comply.
Ready?
| | | |
| --- | --- | --- |
| Question | | Answer |
| I found this awesome deal on-line, 1 million email addresses for $19.99. They said they were opted in. | | VerticalResponse doesn't allow purchased lists to be mailed to in our system, no matter how legit the seller tries to make them sound. These lists are also against anti-spam laws around the world, so you'd need to make sure there are no foreign addresses on the list as well. |
| I exhibited at a trade show and got a list of attendees from the show. This works, right? | | Part of what makes a list opted in is that your readers know your company and asked to get your email. People who attend trade shows don't know your company and didn't give you specific permission to mail to them, so your email stands a good chance of being marked as spam. |
| I exhibited at a trade show and scanned badges. I also had a fishbowl for business cards to sign up for our list. | | As long as people know you're going to be emailing them, then both these options are good. Most attendees know when you scan their badge they'll be getting an email from you, but make sure you say something about this as well. And if your fishbowl has a sign that says you'll send them more info, great! If they're entering to win a prize, you need to make sure they know they'll be getting an email as well. |
| My business has been around a long time, can I mail to my customers? | | Your customers probably gave you their email address when they made a purchase. As long as they know you'll be emailing them then it's fine. If you've been emailing them for a while it's also fine to keep mailing to them through VR, just be sure to remove unsubscribes from your list. If you've been collecting email addresses for a couple of years but haven't mailed yet, you may see some problems. An email sign up is good for about 6 months or so, much longer than that and your recipient won't remember your company or signing up, and could mark your email as spam. A good rule of thumb is to send out a welcome email as soon as someone is added to your list, that way they remember why you're emailing them. And be sure to send regularly, at least once a month, to keep top of mind for your readers. |
| My organization partners with other organizations and they gave us permission to mail to their clients. | | This is a third-party list and you can't mail to that kind of list in VR. Again, they may have opted in to your partner organization, but not your company, so you can't mail to them. Instead, ask your partner organization if you can add an article in their next email or newsletter and include a link where people can sign up for your emails. That way you stay compliant with email laws and VR rules, plus you can grow your list. |
| CAN-SPAM says I can use a purchased list as long as there's an unsubscribe link, so I'm good, right? | | CAN-SPAM and some other anti-spam laws allow for purchasing email lists, but VerticalResponse and most other ESPs are stricter than the laws. To mail through us you need to comply with the laws in the countries you are mailing to and our rules as well. |
| We're an agency and sending emails for our customers, does this work? | | As long as the people on the list have signed up to get emails from your client, and the From label has their name, it's fine to mail. |
| I have a sign up form on my website (or blog, or social account). | | Perfect! Not only are these easy to set up, you're in compliance with all the rules and you have a record of sign up if you need it. |
| I have a sign up book at my cash register, does this count? | | While you'll need to manually enter the data into your list, this is still considered opted in. |
| I'm a realtor and I have an industry list/list of realtors, can I mail to this list? | | Even though they're in your same industry, and may even be interested in what you're sending, you can't mail to them unless they gave you specific permission to mail to them. Having an email address listed on a website is not consent, so don't grab those addresses either. |
Here are some easy ways to remember: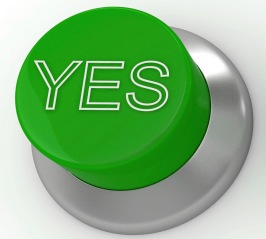 If you're using an opt-in form you're good, you have permission and you have proof of sign-up if you need it.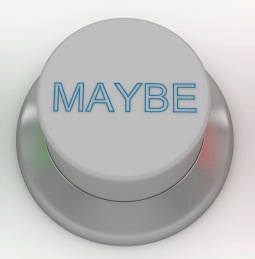 If you're mailing to your customers/donors/clients and have been for a while, you're okay, but you may want to reconfirm consent. Especially if you aren't sure when or where they signed up, or if you don't have any record, in case you need proof.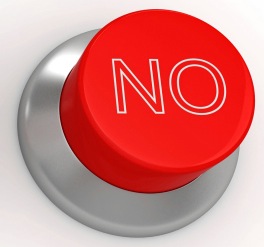 If you have a list that you've never mailed to and have no idea where it came from, then you won't be able to mail it through VR nor to anyone outside the US.
That wasn't too tough, right? If you want to reconfirm opt-in, you can do so with your VR sign up form. To set up a form, click through to our help site for more info. If you want to create a button that says something like, "Click to Confirm Your Interest," or "Click to Remain on Our List," at our free button site and include it in your emails or website. Link the button to your sign up form. They won't be duplicated in your lists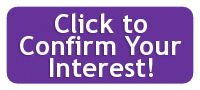 Remember, to send an email through VerticalResponse, your recipients need to give permission before you send an email, so you can't ask new people to confirm, if they haven't already opted-in at some point.

If you have any doubts about how you obtained an email address, don't mail to it.