Instantly view key stats from your VR campaigns alongside your other apps, all in one easy-to-understand business dashboard! And it's free!
Dasheroo is your ultimate business dashboard. Tired of all the browser tabs and log-ins to track your social media, sales, & support apps? We bring it all together for you, making molehills out of the mountains of data you have, so you can focus on the numbers, and using data to help grow your biz! And even better? It's free!

​To get started, create a free account at Dasheroo.
Once you log in you'll be able to add VerticalResponse as an Insight. For more help with this click here.

List Health
View the total number of email addresses added to your list by day.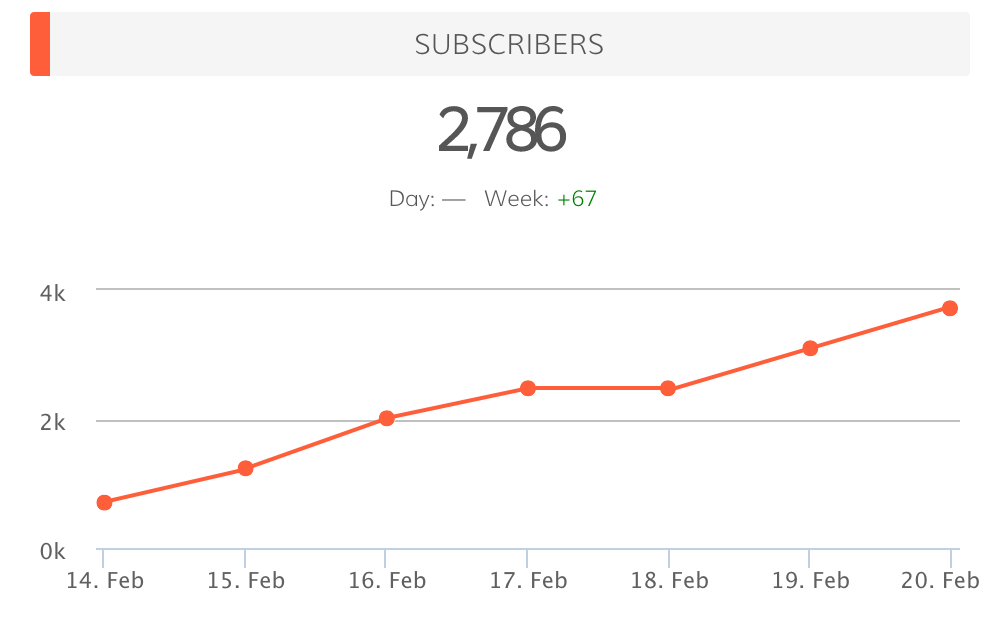 Recently Sent Emails
View the performance of your most recently sent emails. Click through to see full details within your VerticalResponse account.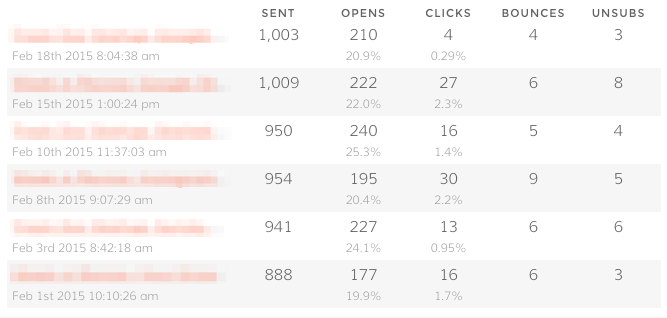 Engagement (last 30 emails)
Track your trending open and click rates by day based on the last 30 emails you've sent.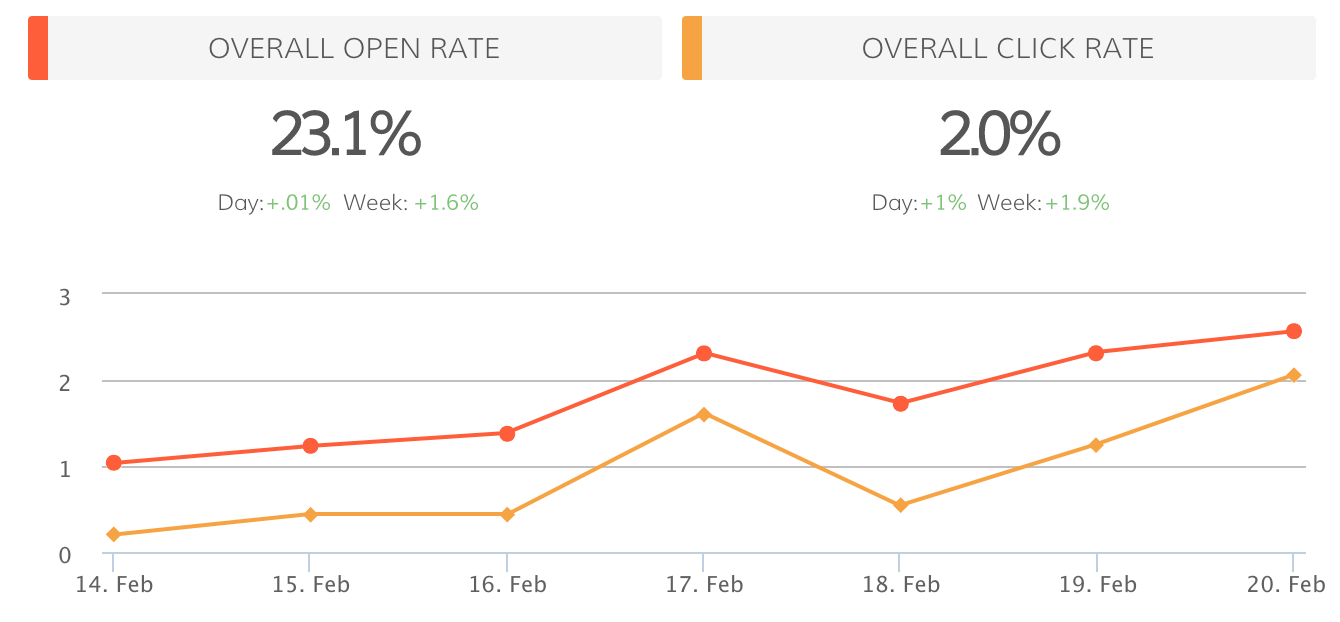 Bounces and Unsubs
Track your trending bounce and unsubscribe rates by day based on the last 30 emails you've sent.