The HTML editor is for those familiar with HTML, or who have their code already written. To access it, click the blue 'Create Email Campaign' button on the Messages page.

Once you are on the 'Select a Template' page, you'll be able to access the HTML editor on the left hand side of the page. Located on each section of the 'Themes' dropdown box, click the 'Custom Code' button to enter the editor and add your code.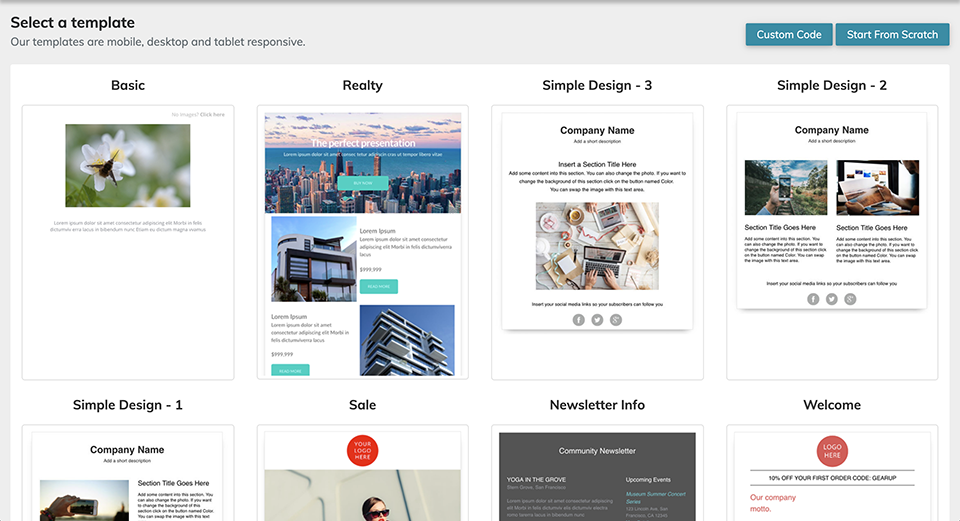 To enter a Subject line, click on Subject and type it in. If you need to edit your 'From Label' or 'Email Address', you can do that too. You'll also be able to see the name of your email here so you can easily find it to edit later or check your stats. You'll need to save your updates before moving to the body section of the code.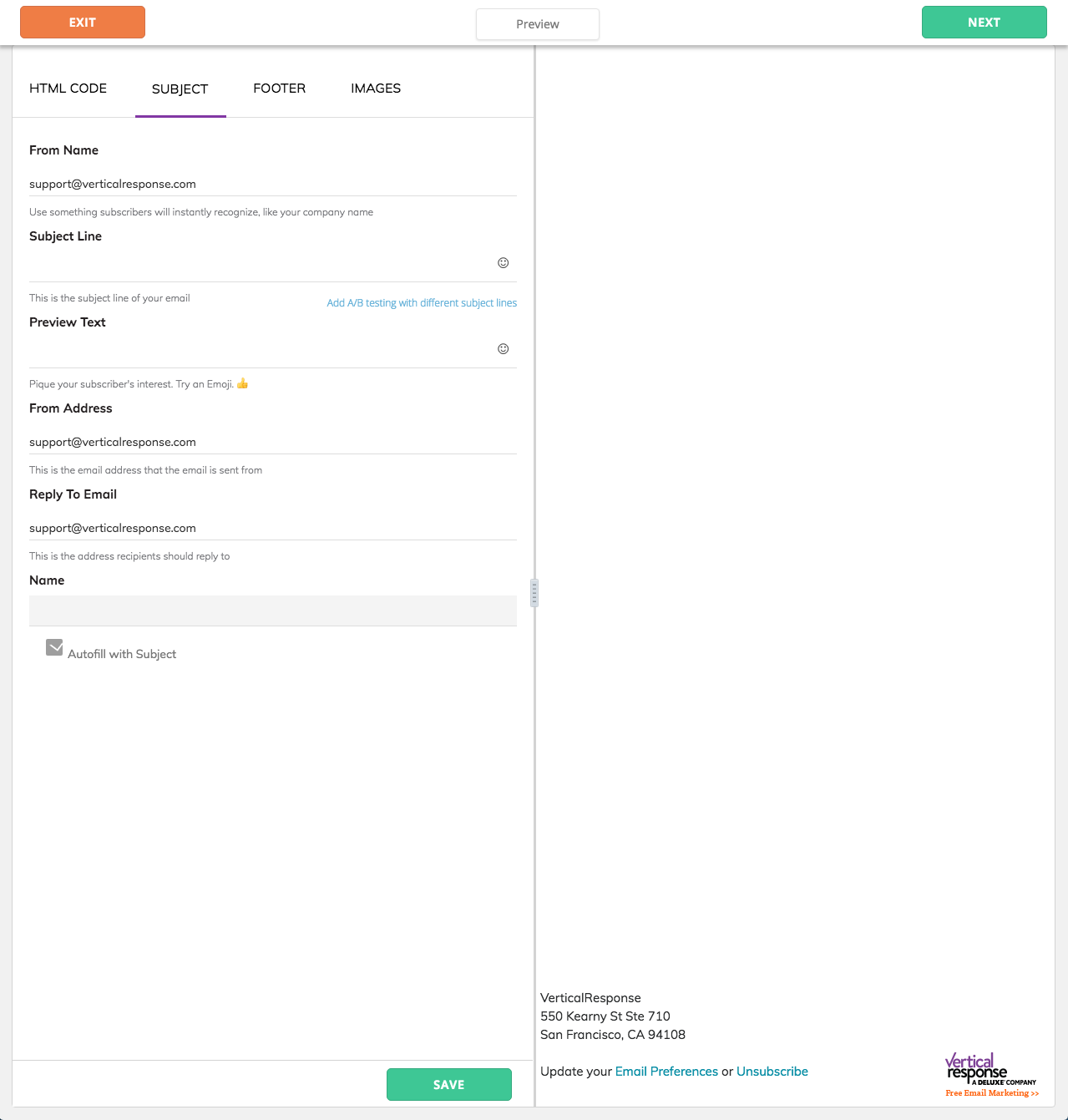 The HTML Code section is where you'll paste your code. You have two options: Copy and Paste your code or Import your code. To paste your code directly into the template, simply copy from the original source and copy into the Body section over the default code.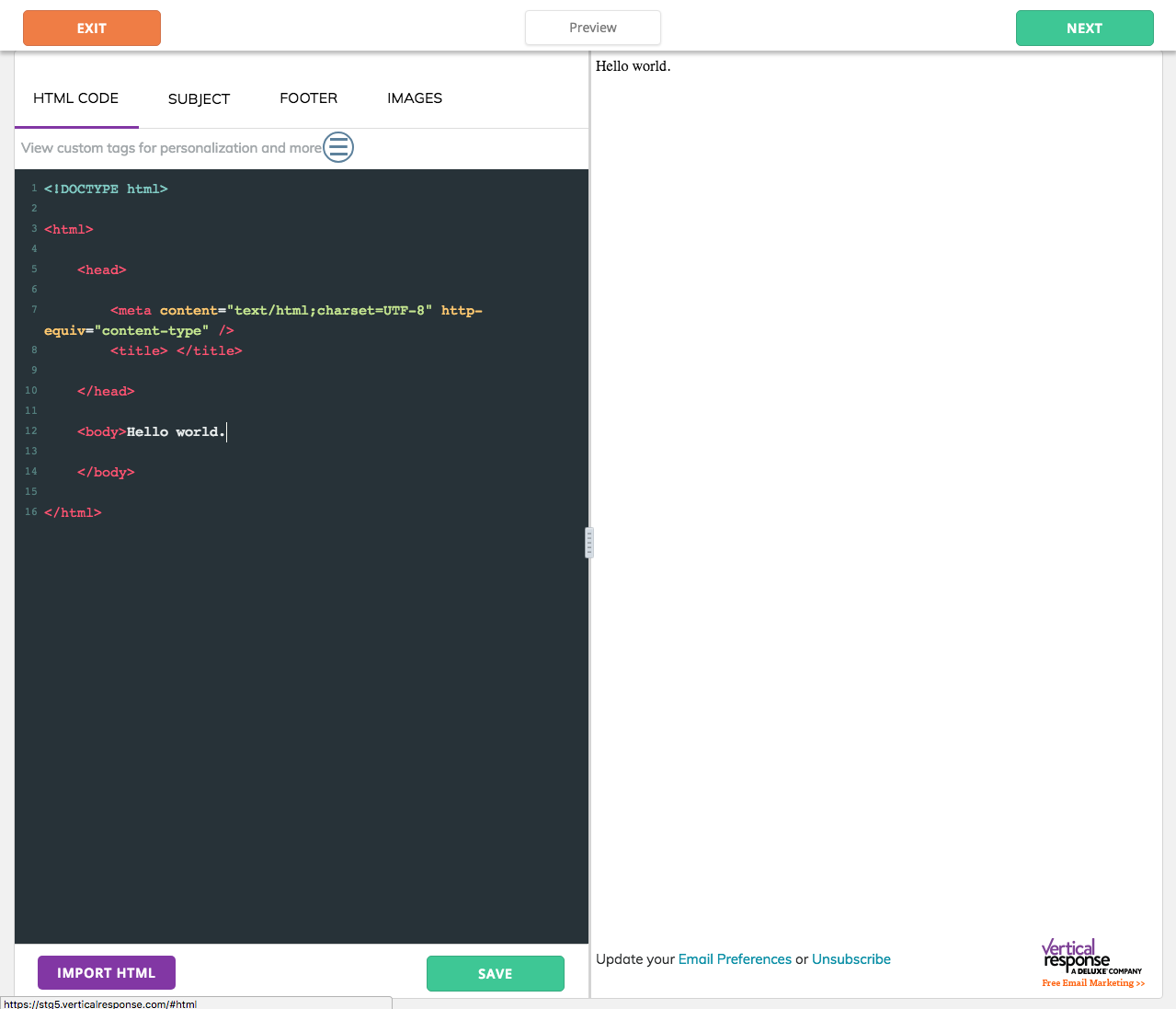 For those who have stored html code in files, simply click 'Import HTML' and find your file. Open your file and it will directly import into the Body of the email.

Need to add custom tags for personalization? Under HTML Code, click on the three line icon to see standard and custom fields. Just click on the field and it'll be added to your code where the cursor is.


The Footer section contains your unsubscribe message. Click on Footer to access the Footer content section where you can update your postal address information and set unsubscribe preferences for customers.

The postal address will be your business address. Both unsubscribe and a valid postal address are both required by the CAN-SPAM law, so you'll be required to fill in this information.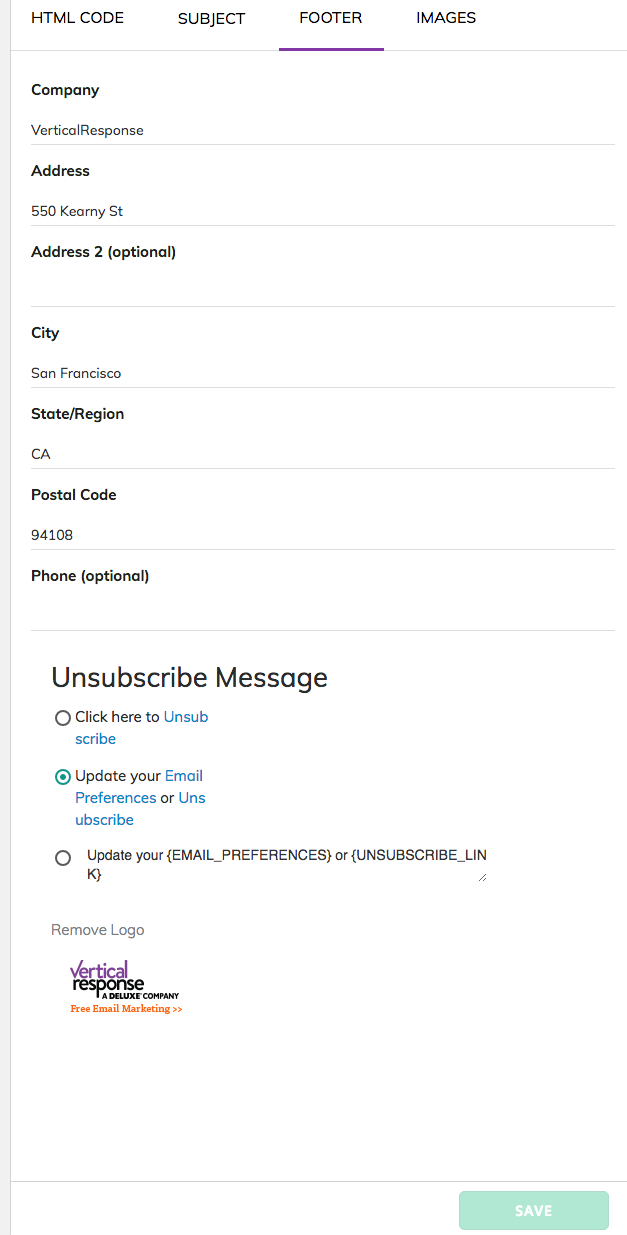 Remember, it is also recommended that you always Test and Preview your email, although it is not required.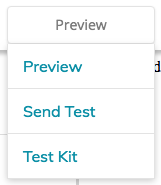 Once you are finished with your edits, click Next to select your lists for sending.