Sign up forms are a great way for you to collect more email addresses.

To get started:
1. Click Contacts
2. Select the Sign Up Forms tab
3. Click Create New Form
4. You have the option to either design your own sign-up form or embed a generic HTML code into your website.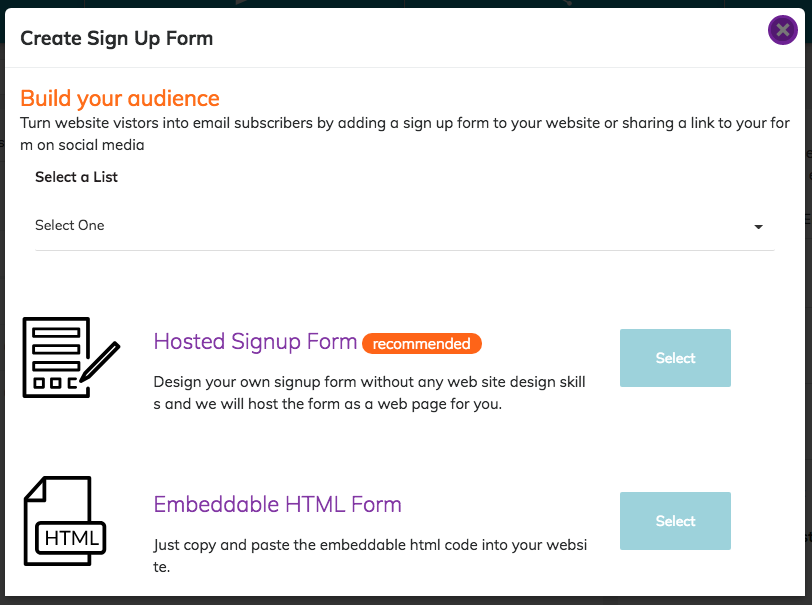 5. To design your own form, first choose a template from the top panel.
6. Next, you'll need to provide your company name and text explaining why the customer should sign up. Then you can choose what sort of information you want a customer to provide such as first name, email or address. You'll find a list of form fields that you may use on the left hand panel.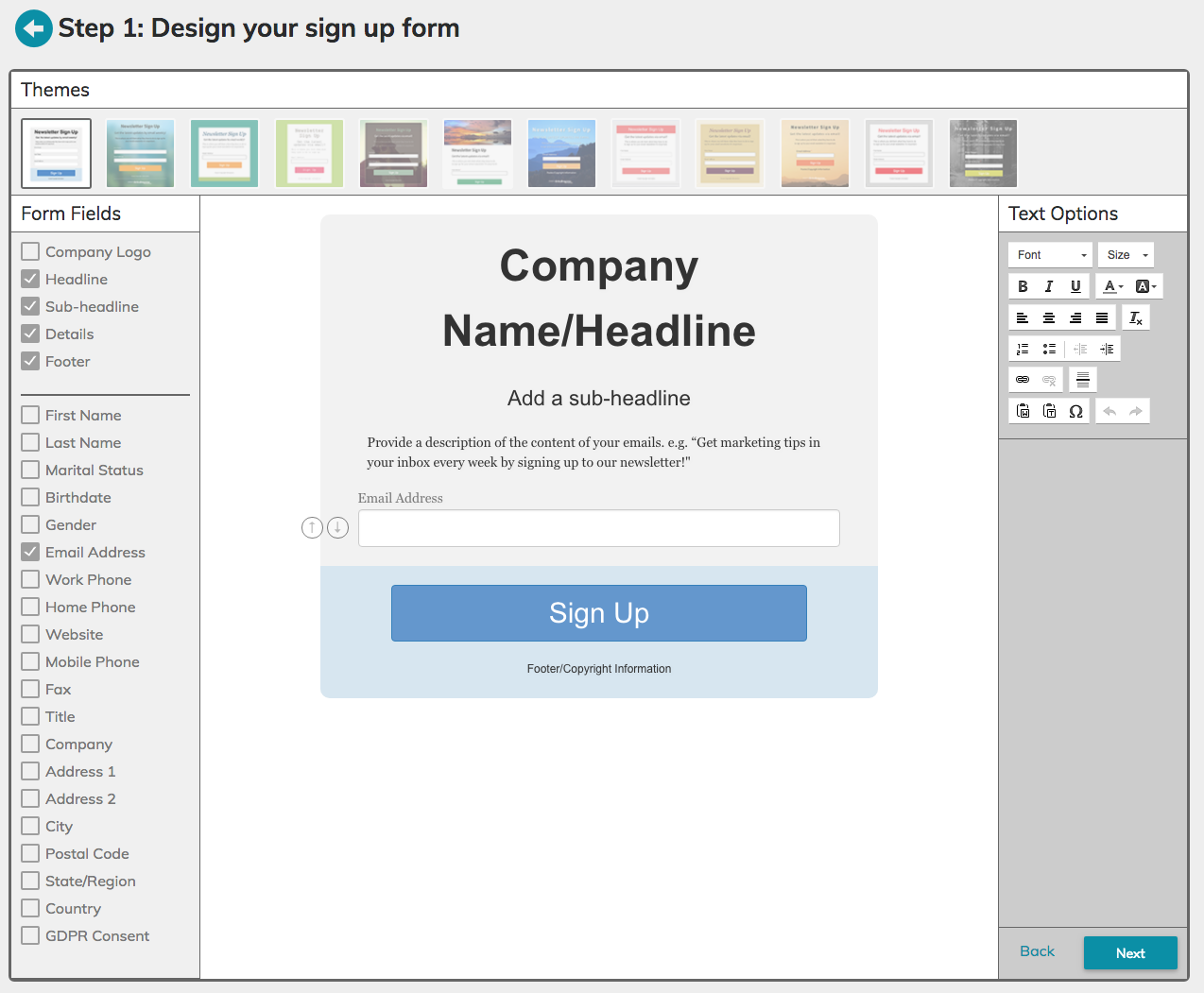 7. Once you have created a form you like click Next. You'll then be asked to create a thank you page in Step 2. This page will let customers know that their email was successfully added to your system and to look out for an email with a confirmation link.
8. Customize the opt-in email that the subscriber receives. You'll be able to customize the from name, address, subject line, message and more.
9. The last step is to either share your sign-up form on social media or get the HTML code and embed it into your website.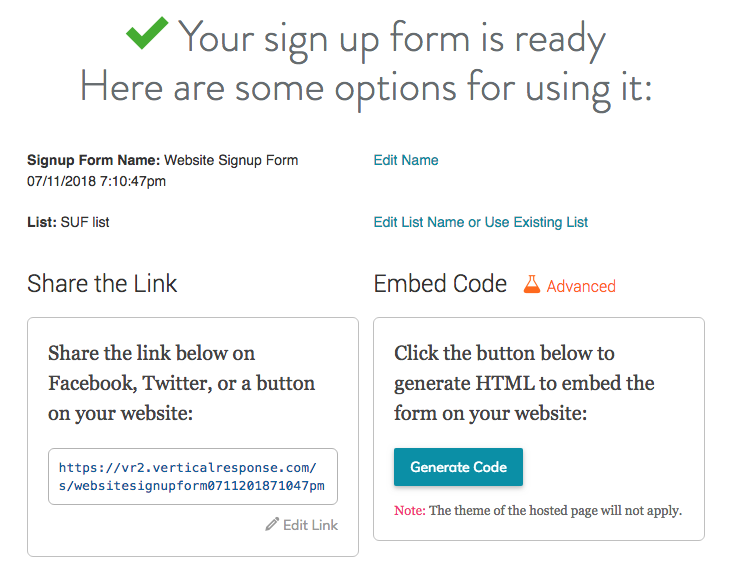 Want a demo? Check out the video below to learn how to create a sign up form.