Once you've sent out your email, sometimes you'll want to create a list of people who took an action with your email. It could be that they just opened the email or also clicked a link. These are engaged readers, meaning people who do something when your email arrives and can be very important for your business. Now that you know they have opened or even made a purchase from your emails, you'll want to consider sending special emails just for them. This is considered a targeted mailing list. You can send specific information to this sub-set of your list and know they'll have a good response to it.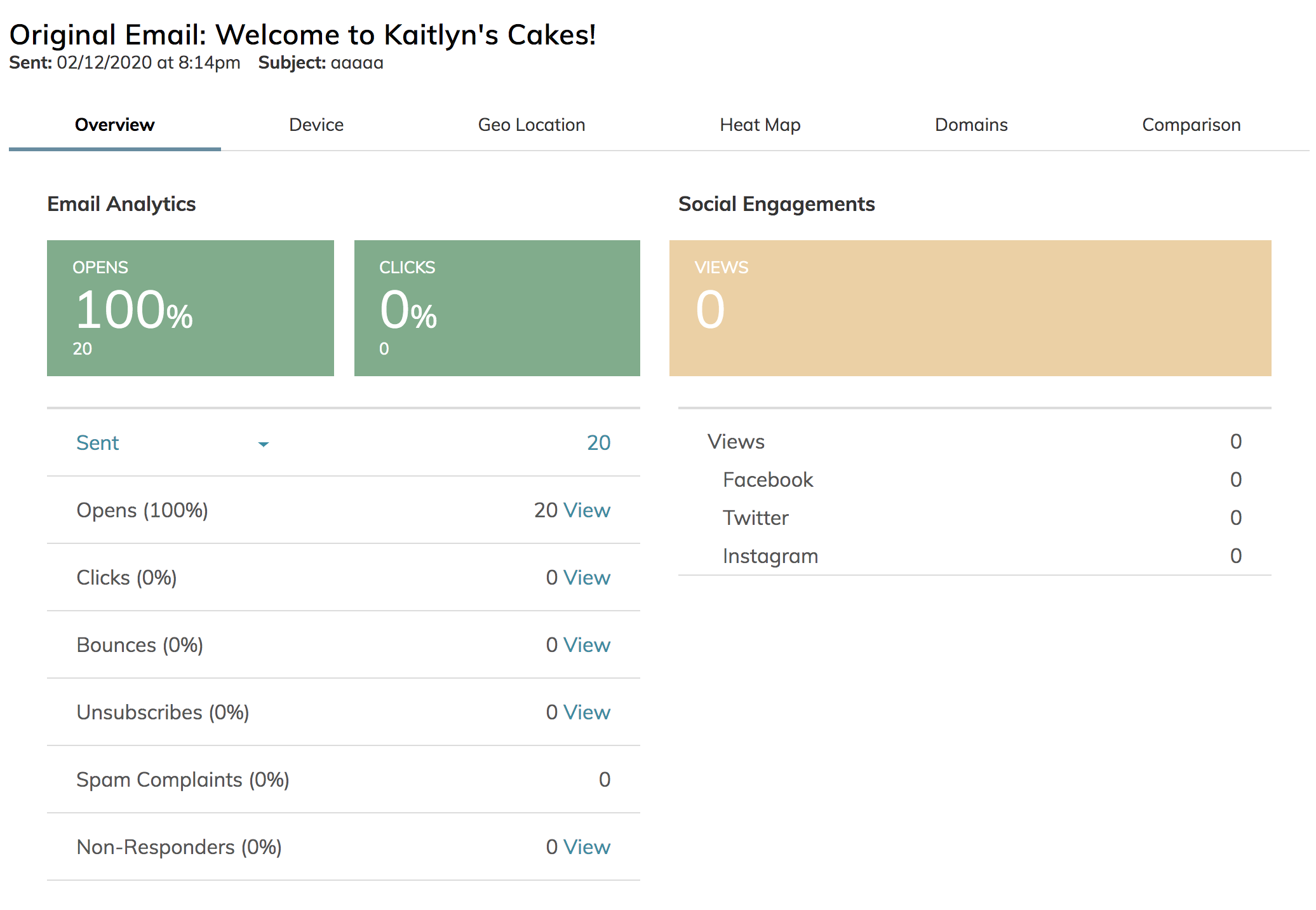 Setting up a list of responders is easy. We've built it right into your account. First, on the Messages page, click on View Report for the sent email campaign you want to make a list of responders for. You'll be taken to the reports page.

Now you can create a list of just openers or clickers as well. To create a list of openers, click View next to the number of opens.

If you want to create a list of responders who clicked a link as well, view the engagement report for clicks and the select (who).

Now you can create a list of the people who opened your email or opened and clicked your email by selecting Create a List on the right side of the page. Our system will quickly walk you through giving the list a name and saving it for you.

You'll see a screen that says New List and a box with a name we suggest, For example, "Openers of (Name of Your Email) sent on (Date Mailed)". The suggested name will make it easy for you to find the list and know what email it's from or you can change the name to something else if you like. If everything looks good, click the Create a List button. If you've picked the wrong email or list type, just click Cancel and you'll go back to the email stats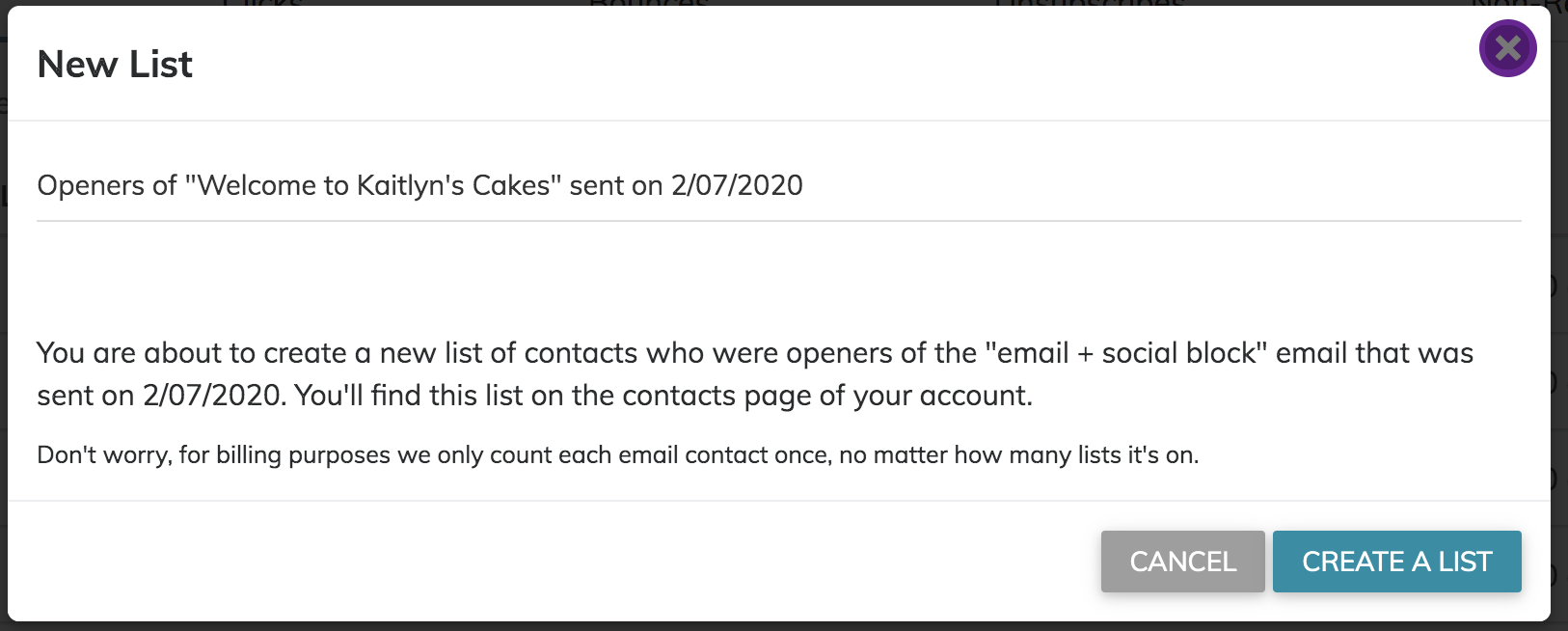 To find the list, click on Contacts and you'll see the new list with responders in the title. It's like any list in your account, so you can send mail to it right away if you like.