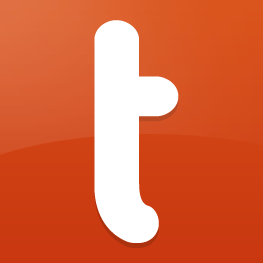 Collect New Email Contacts via Text Message
Want to allow new contacts to add their email addresses directly to your VerticalResponse email list, simply by having them send a text message? If so, you're in luck, as Tatango's integration with VerticalResponse allows just that.
Customers will text your business's unique word to the phone number 33733, then be prompted to reply with their email address. That's it, each email address then will be automatically added to your VerticalResponse email list. The best part, it's free to collect up to 250 emails per month!
Using Tatango Autoresponders to Grow Your VerticalResponse Subscribers
Tatango is now offering VerticalResponse users this feature for completely free up to 250 email captures per month. To sign up, click here
Instructions
The instructions below are assuming that you've already created an account on VerticalResponse, and set up a list where customer's emails you collect from Tatango will be add to.
Once you've taken care of the two items above, the next step is creating your Autoresponder within Tatango. To do this follow the instructions below. When you login to Tatango, the first thing you'll see is your campaigns dashboard, which lists all your Campaigns.
1) Create Tatango Autoresponder
Beneath "Campaigns" on the left side of the screen, click Autoresponders.

Once you've done step #1, find the green button in the top right hand corner that says Create Autoresponder, and a pop-up will appear on your screen.

In the pop-up, you'll first want to set your Keyword, which is a word that customers will text to your short code, before receiving a text message in response asking for their email address. Don't worry, you can edit this later if needed. A Keyword can be anywhere between 2 and 15 characters long, but cannot contain any spaces,!,/,$,%, or any other special characters.
After you've set your keyword, the next step will be to set your Response. This is the message that customers will receive after they respond with their email address.Don't worry, you can edit this later if needed.
When finished, click the green button that says Create SMS Autoresponder.
2) Connect Tatango & VerticalResponse
Within your autoresponder, click the "grey" cog in the upper right hand corner of the screen that says "Integrations".

Select "VerticalResponse" as your Mail Integration in the drop-down, then select the green button that says "Authorize".

When you click that green button, you'll be taken to VerticalResponse, where you'll need to login to your VerticalResponse account. After clicking the "Sign In" button, you'll be taken back to Tatango.

Back on Tatango, you'll want to select the VerticalResponse list in which you'd like all new emails to be added to. Once done, click the button that says "Save".
Text Message Example
SMS Keyword: ACME
Autoresponder Response: Thanks for joining our email list!
Additional Notes
Adding an email address to VerticalResponse from Tatango isn't instantaneous, it may take a few minutes for a new email address to show up in your VerticalResponse list.

The way autoresponders are designed, you're unable to text message customers after they interact with your autoresponder. If you're looking to message customers more than once, you'll need to setup a campaign, then add customers that interact with your Autoresponder to that campaign. You can find instructions on how to do this here.

Responses to an Autoresponder Response will result in a message being sent to a customers saying "Sorry, you can not respond to this message.", unless the customer responds with another SMS keyword.

Tatango can't transfer customers that have texted an autoresponder keyword to a campaign.
For more help, please contact Tatango.