The VR Messages and VR List Members objects allow you to view the email history and lists for your Leads and Contacts directly within the individual records. Anyone who as access to the Lead/Contact can see what emails have been sent and how the person responded, without ever leaving Salesforce. This information is for either Leads or Contacts, the data is the same for both.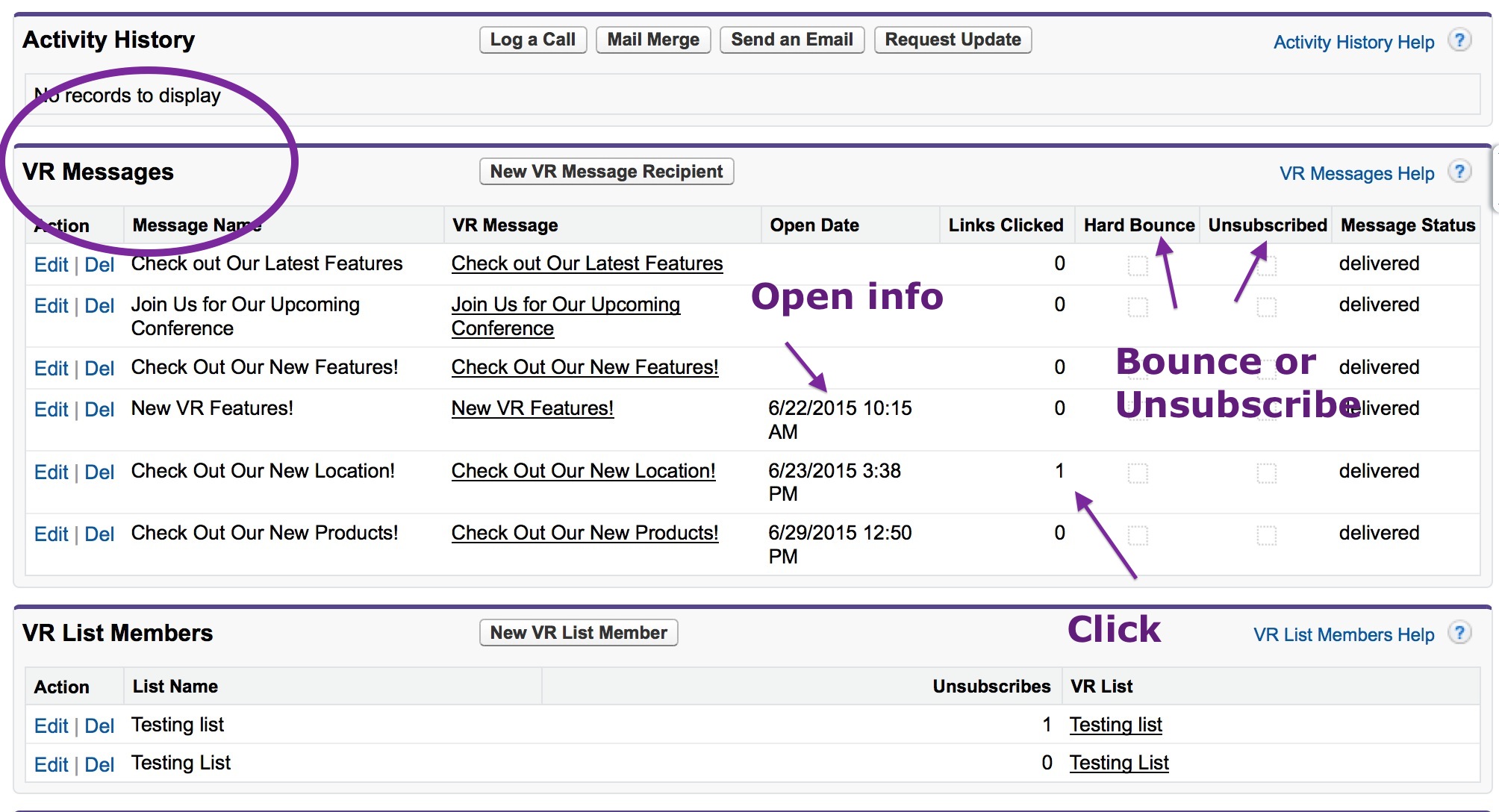 VR Messages allows you to see:
Message Name - A list of all emails sent by name
VR Message - The name of each email. These are similar fields, you can choose to only display one of them if you like.
Open date - If your Lead/Contact open the email, the date and time will be listed here. If they didn't, it will be blank.
Links Clicked - The number of links clicked. You'll the number here, if there are no clicks, you'll see zero.
Hard Bounce - If the email is undeliverable this box will be checked.
Unsubscribed - If the reader clicks the unsubscribe link this box will be checked.
Message Status - The status of the email, usually delivered is what you'll see here. It could be Unsubscribed or Bounced.
This information is updated when the automatic Global Sync is run, or if you click Sync Now manually for a specific email. If you don't see the VR Email History Object in your records, it means you need to add it to your Lead and Contact page layouts.
VR List Members
This Object shows what VR lists the Lead or Contact can be found on. You'll see VR List, with the list name and if there was an Unsubscribe you'll see that too.