In order for your contacts to be visible in VerticalResponse, you first must enable them from Salesforce.

To enable contacts:


1. In Salesforce Classic, click Setup.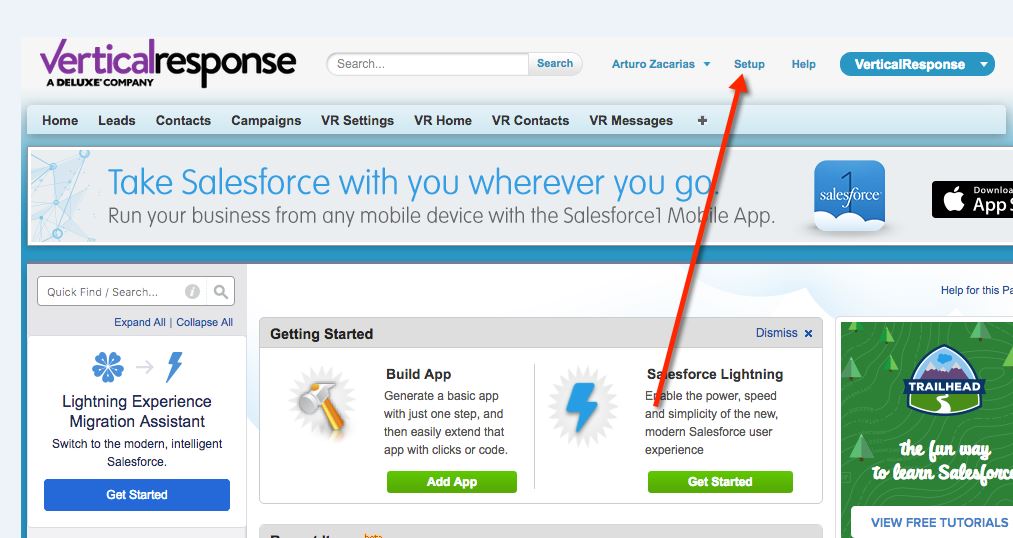 2. Click Customize (under Build)

3. Click Contacts.
4. Click Fields to view the Contact Fields workspace.

5. From the list of standard fields click Email Opt Out in the "Field Label" column.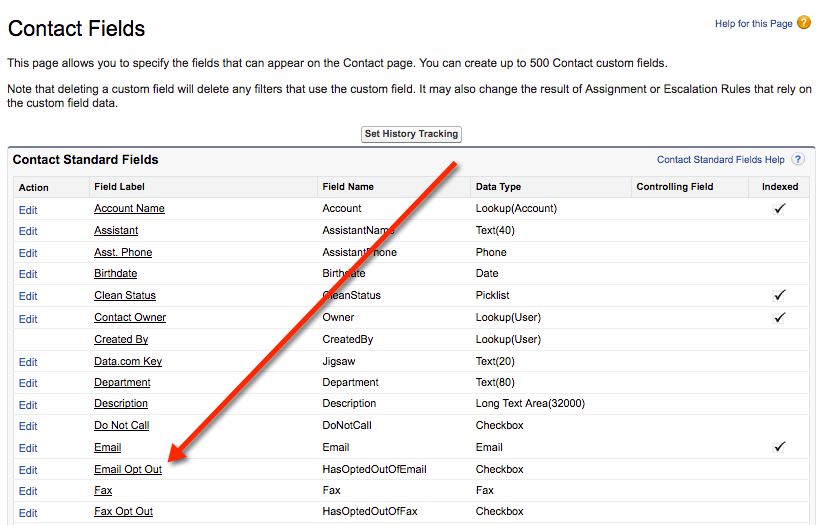 6. Click Set Field-Level Security.
7. Clicks the checkbox beside each Field-Level Security to make sure it is visible.